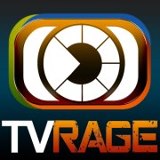 (PRWEB) June 10, 2013
Welcome to the TVRage Spotlight. Today, TVR submits for approval the second in a series of feature articles entitled 'Canada, Eh?'. These pieces aim to profile the best and brightest television stars that the great white north has to offer. Last time out, the inaugural edition examined the career of 'Arrested Development' star Will Arnett. This week, our own resident Canuck reporter, Rachel Anne, delves into the career and background of 'Castle' and 'Firefly' lead Nathan Fillion.
In addition to the aforementioned, Fillion has also appeared on series such as 'Desperate Housewives', 'Drive', 'Buffy the Vampire Slayer', and 'The Outer Limits'. Fillion's big-screen work includes roles in 'Saving Private Ryan', 'Slither', and the upcoming 'Monsters University.'
Here's an excerpt:
"Fillion's first major acting job came after he moved from Canada to New York City in 1994 and was cast on the soap opera, 'One Life to Live', as Joey Buchanan. This role landed Fillion a Daytime Emmy Award nomination for Outstanding Younger Actor in a Drama Series. From here, Fillion's career only got better. He went on to appear in films such as Steven Spielberg's 'Saving Private Ryan' and hugely popular television series' like 'Lost', 'Drive', 'Desperate Housewives' and 'Buffy the Vampire Slayer', where he met director Joss Whedon."
Click here to read the full article.
Other Links From Around TVRage: