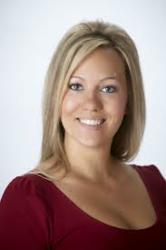 Boise, Idaho (PRWEB) June 11, 2013
While couponing can be extremely beneficial, it is needless to say that maximizing benefits and making the most out of coupons require shoppers to be aware of how to use coupons in an appropriate manner. Contrary to the belief held by some people, couponing is not simple at all. Instead, it is an activity that calls for high amount of dedication and effort. The task of finding the most valuable coupons takes up a lot of time. As if clipping the coupons is not hard enough, organizing them and watching out for their expiry dates present complete new problems. Coupled with this, since the interest in couponing is rather recent, there is a lack of information available about how to use coupons properly. However, the introduction of online couponing classes by Jessica Hacker presents shoppers with an opportunity to overcome all the problems associated with coupons and in the process become seasoned couponers themselves.
The Online Classes By Jessica Hacker
One of the many services offered by Living on a Coupon, the online classes take couponing a step further by making it more accessible to all. Although shoppers can acquire couponing tips through services such as personal shopping trips and various different tools available on the website, these services do not offer convenience in the same way that online classes do. A computer or a mobile device with an active internet connection is all that it takes to register for the classes. In addition to this, to make things even more convenient, clients can access the classes they miss through recorded versions.
About Living on a Coupon
A unique initiative, living on a coupon proudly boasts about hundreds of satisfied clients. The professional knowledge added to the vast number of services offered is truly exceptional. For more information, visit http://www.livingonacouponsecrets.com. More information about Jessica Hacker can be acquired on http://www.livingonacoupon.com.