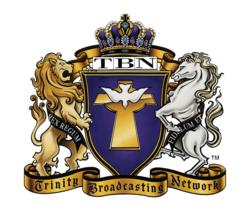 (PRWEB) June 10, 2013
Trinity Broadcasting Network, the world's largest religious broadcaster and America's favorite faith and family channel, will set aside this Father's Day weekend to honor dads around the world and to encourage them in their crucial role as family providers, leaders, and molders of future generations.
"It's no secret that the family today is under unprecedented attack, and the job of a father is more challenging than ever," said TBN founder and President Dr. Paul Crouch. "But I know that God is present to equip each dad for this divinely commissioned responsibility. And at TBN we're here to encourage and stand with fathers."
TBN's Father's Day weekend lineup, June 15 and 16, includes some great movies and specials that will entertain, inspire, and challenge dads of all ages:
– "A Letter to Dad." This powerful film tells the story of a young man preparing to marry and start his own family, but who must first face the anger he has held toward the father who abandoned him as a young child. The moving conclusion reinforces the truth that faith in God and a choice to love can overcome a lifetime of pain and disappointments. Airs June 15 and 16 (check here for broadcast times).
– "A Father's Heart." Hosted by noted sportscaster James Brown, this inspirational special features celebrities from the world of sports as they reflect on their fathers and the experience of fatherhood. Includes appearances by Hall of Fame NFL quarterback Bob Griese, NBA great A.C. Green, NASCAR's Buckshot Jones, and PGA golfer Doug Tewell. Airs June 15 and 16 (check here for broadcast times).
– "Pendragon: Sword Of His Father." In 411 A.D., Artos, the son of a British chieftain, is captured and enslaved by Saxon Marauders who destroy his village and kill his people. Beaten down under the oppression of his heartless masters, Artos somehow finds the strength to flee and make his way to a British stronghold in the Welsh mountains. Along the way God strengthens Artos' faith and gives him an understanding of his duty as a man to join in God's sovereign plan. Instilled with God's confidence, the young man joins the warriors that British ruler Ambrosius is preparing for the daunting task of halting the Saxon invasion. An impacting film that re-enforces the important values of faith, responsibility, and courage in a man's life. Airs June 15 (check here for broadcast times).
– "The Passion of the Christ." A dramatic and heart-rending depiction of the heavenly Father's ultimate gift to humanity, "The Passion" follows Jesus through the final hours before His death, from His agonizing intercession in the Garden of Gethsemane and savage scourging at the hands of the Romans, to the final moments of His brutal crucifixion. Airs June 16 (check here for broadcast time).
TBN Vice President Matt Crouch noted that fathers today need the guidance and help of the heavenly Father to successfully complete the job to which He has called them. "Our prayers go out to dads this weekend, that God will empower them to represent His heart of love and mercy to their families and communities."