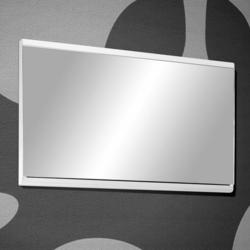 (PRWEB UK) 23 June 2013
Homeowners who are very specific and particular about the products that they buy for decorating their homes will definitely be appreciative of the expanded range of decorative wall mirrors now available at FurnitureInFashion.
FurnitureInFashion focuses exclusively on home furniture and accessories. Responding to customer demand, the company is offering an extended range of mirrors, particularly those with a greater design and decorative impact.
These new offerings include crystal and liquid mirror pictures, metal framed mirrors, antique mirrors and an increasingly popular selection of "architectural" mirrors. Customer demand has also meant that FurnitureInFashion now presents its largest ever variety of mirror shapes, frame colors, materials and finishes.
The company's offers now include delicate designs for vanity mirrors, oval and round mirrors, contemporary, oversized, traditional, wooden and iron framing mirrors and antique mirrors. In addition, FurnitureInFashion is offering its best collection of mirror wall art, including decorative framed mirrors with polished edge accents, aluminum rustic framed mirrors, glossy white wall mirrors, vanity black wooden framed mirrors, glossy black mirrors and silver leaf framed mirrors.
The Managing Director and CEO of FurnitureInFashion Asad Shamim comments, "FurnitureInFashion keeps track of all the latest trends and designs in the furniture world and that includes decorative wall mirrors. In this way, we are able to offer the most up-to-date and tasteful mirrors at affordable prices. We believe that homeowners don't need to spend much in making their home beautiful and tasteful, if they are given a wide choice of designs, materials and styles. That's why we offer exquisite designs, in a huge range of materials at excellent prices."
The crystal mirrors offered by FurnitureInFashion are both chic and stylish. Crystal mirrors with their twinkle and sparkle reflect light and create space in any room. The catalogue of crystal mirror offers such as handmade mirrors with purple single borders featuring flower crystal art, mirror border teal triple stem flowers crystal art and many more designs and styles. One of the most unique mirrors offered by FurnitureInFashion are liquid mirror pictures with flower designs in exquisite colors. These mirrors are available in different shapes, colors and sizes. The price range for these mirrors is exquisite too.
To provide unique mirror wall art with personalized flexibility, FurnitureInFashion is offering mirror photo frames as well. There are numerous styles, designs and colors available in photo frames. Mr. Asad remarked on his photo frames, "If you want to get a trendy stylish frame for displaying your family pictures or photos, our collection of frames is ideal. You can select from numerous designs and styles at great prices."
FurnitureInFashion also offers an extensive range of picture mirrors. This range is available in different colors and designs. The range includes pictures of flowers, scenic views, sun set scenes and many others scenes. The extensive range of mirrored pictures is available at very affordable prices.
FurnitureInFashion offers a free home delivery service to residents of UK. This service includes free home delivery of mirrors. Customers can now simply browse through the catalogue of mirrors at FurnitureInFashion's website and place their order with the company. Customers can also have their order customized by explaining their specifications. The creative and manufacturing teams of FurnitureInFashion will cater to all specifications and will deliver to an excellent design and manufacturing quality in customized mirrors.
FurnitureInFashion offers an extensive range of products in living room furniture including side tables, corner tables, shelves, display cabinets, sofas, storage solutions and soft furnishing.
About FurnitureInFashion
FurnitureInFashion is a UK based online retail business. It supplies furniture items from its German based warehouse and has a showroom in Bolton, UK. The company provides everything from umbrella stands, wall art and room dividers to bedroom furniture, bar stools and computer tables. FurnitureInFashion offers free delivery within the UK and has fantastic customer service. For further information and details about the sale, please visit http://www.furnitureinfashion.net.