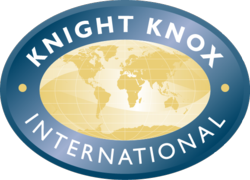 The guide allows us to give a more illustrative overview of the market to investors!
(PRWEB UK) 12 June 2013
The Thailand guide follows the same format as previous videos, giving a brief overview of the property market, explaining why it is such an attractive market for foreign investors and outlining the ways in which investors can purchase property in the country.
"Thailand has always been one of our core markets for overseas' investments," comments Lee Chettoe, Sales Manager at Knight Knox International. "This new guide is a great addition to the marketing materials we have on-hand at the company, as it allows us to give a more illustrative overview of the market to investors, particularly for those who haven't any previous knowledge of the country and are interested in diversifying their portfolios".
Experienced investors have long extolled the virtues of buying property in this Asian paradise, due to its stable economy, low living costs and enviable climate. With tourism figures topping 22million in 2012, it's little wonder that the demand for condos is steadily rising, with demand for property in the capital Bangkok rising by a staggering 41.5% in the latter half of 2012, according to reports by property research specialists Knight Frank.
Video content has become increasingly valuable as a marketing tool over the past couple of years, as companies look to diversify their online presence and engage with their customers on a more personal level.
Knight Knox International has long since adopted a digital strategy to complement its UK-based sales and marketing team. From the launch of its brand new website in 2012 which hosts video testimonials and other media content, to creating this new series of online investment guides, the company is ploughing forward with an aim to keep its content fresh and innovative, in an increasingly competitive market.
A Market leader in worldwide property investments, Knight Knox International offers an extensive range of property and services on a global scale.
For further information on the full range of Thai properties available through Knight Knox International call +44 (0)161 772 1370 or visit the website.