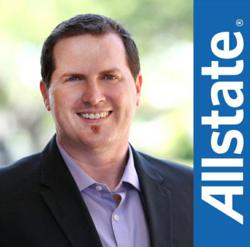 Austin, TX (PRWEB) June 11, 2013
Overcoming the anxiety of a life-threatening illness is tough on adults. Children are especially distressed when a frightening diagnosis is explained to young ones.
Because of that, Scott Biscoe with the Biscoe Insurance Group, Inc. urges residents to become involved with the 3rd Annual Over the Edge Event. Scott invites you to, "Come together to help fund a cause which is worthy of time, compassion and donations. The mission is to raise money and awareness for Make-A-Wish Central & South Texas by inviting 300 people to be a part of Over the Edge for Make-A-Wish on June 15th & 16th 2013!"
Over the Edge is challenging the people of Austin to face your fears, catch your breath, step up to the edge and rappel 32 stories down the One American Center in the heart of downtown Austin. The first 300 fundraisers to raise a minimum of $1,500 will earn a spot to go Over the Edge.
What is rappeling? It's a descent of a vertical surface, as a cliff or wall, by sliding down a belayed rope that is passed under one thigh and over the opposite shoulder or through a device that provides friction, typically while facing the surface and performing a series of short backward leaps to control the descent.
Biscoe Insurance Group's goal is $1,500.
Scott adds, " Space is limited, so act now. Note: Participants must raise the minimum $1,500 to participate in this thrilling opportunity. To secure your spot on Biscoe's team, go to http://www.austinovertheedge.com/ScottBiscoe/invite_to_donate.cfm
All money raised by Make-A-Wish rappellers goes to granting the wishes of children with a life-threatening medical condition. More than 350 children in central and south Texas are diagnosed each year with a life-threatening medical condition. Last year Make-A-Wish Central & South Texas granted 216 wishes. The goal: To help reach more of these children and create hope, strength and joy in a time of need.
Make-A-Wish Central & South Texas
Every 38 minutes Make-A-Wish grants the wish of a child diagnosed with a life-threatening medical condition in the United States and its territories. The organization believes that a wish experience can be a game-changer. This one belief guides Make-A-Wish Central & South Texas in everything the association does.