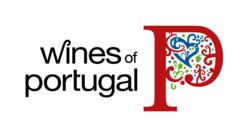 New York, NY (PRWEB) June 10, 2013
After the incredible success of its inaugural U.S. Facebook sweepstakes in 2012, ViniPortugal, the trade association responsible for the promotion of Portuguese wines around the world, will be launching a second U.S. Facebook sweepstakes to celebrate Portugal Day on June 10, 2013. The 2013 sweepstakes will run nationally on the Wines of Portugal U.S. Facebook page and will give fans the opportunity to win a Portuguese wine party (with expert food pairings for up to 15 friends), hosted in their home by a professional sommelier. Two runners-up will also be selected and will each receive a wine refrigerator (valued at $170.00 each). Additional Wines of Portugal prize packs will be given away every two weeks.
The 'Portuguese Wine Party' sweepstakes encourages fans to immerse themselves in the unique flavors of Portugal's 250 indigenous grape varieties. The sweepstakes will run from June 10 through mid August and winners will be notified by email after August 17, 2013. To enter, visit the Wines of Portugal U.S. Facebook page or http://www.winesofportugal.com. Fans can also spread the word on Twitter by mentioning @WPTUSA.
PORTUGAL MONTH CONSUMER EVENTS FOR JUNE 2013
The Wines of Portugal US campaign is inviting wine enthusiasts in New York City to discover a world of difference at a special Wines of Portugal Rooftop Party at Tavern 29 on June 17. Soaked in summer sun, wine lovers will be taken on a tour of Portugal, showcasing the range and diversity of the country's wines. Guests will enjoy a selection of delicious hors d'oeuvres and a chance to take part in a trivia challenge, where they will be able to learn about and taste wines from popular regions such as Vinho Verde, Tejo, Douro, Barraida, Dão, Peninsula de Setúbal and Alentejo.
Giveaways at the event will include a dining experience for two at one of New York City's best Portuguese restaurants as well as a selection of Portuguese cookbooks and themed prize packs. Tickets are available for purchase at http://www.wptrooftoptasting.eventbrite.com.
Wines of Portugal will also be supporting some of the events held by AICEP Portugal Global and the Portuguese Circle (http://www.portuguesecircle.com) in New York City during the month of June, in honor of Portugal Day on June 10. Highlight activities will include a "Portuguese Flavors Around the World" dinner at Louro Restaurant featuring Chef David Santos (Louro), Chef Rui Correia (Douro), Chef Luisa Fernandes (Robert) and Chef José Meirelles (Le Marais) on June 10, a Portugal Day five-mile race in Central Park on June 16 and several Portuguese wine tastings at 67 Wine & Spirits held every Thursday through the end of June.
PORTUGUESE WINE INVASION TOUR HITS MIDWEST
What do you get when you pack a group winemakers and one highly regarded wine blogger into a car and set across the US? You get the Portuguese Wine Invasion (http://www.portuguesewineinvasion.com), of course.
Four Portuguese wineries and Minnesotan expat Ryan Opaz (http://www.catavino.net) recently took to the road last month with the idea of bringing Portuguese wine to the Midwest on the Portuguese Wine Invasion tour. Winemakers from Quinta de Gomariz, Pocas, Julia Kemper and Quevedo packed their roadmaps and critically acclaimed wines into a car and blazed a trail through five cities in one week (Minneapolis, Kansas, St Louis, Indianapolis and Chicago) to spread the good word about Portuguese wine. Wine lovers in these cities were treated to wine tastings and dinners that showcased the versatility and complexity of Portugal's indigenous grape varieties and styles of winemaking.
ABOUT VINI PORTUGAL – http://www.winesofportugal.com
Created in 1997, ViniPortugal is a trade association whose aim is to promote Portuguese wines, brandies and vinegars in the domestic and target international markets. ViniPortugal provides strategic support to the Portuguese wine sector, bringing together organizations representing trade (ANCEVE and ACIBEV), production (FENAVI and FEVIPOR), cooperative wineries (FENADEGAS), distillers (AND), farmers (CAP), demarcated regions (ANDOVI) and government bodies (IVV). ViniPortugal's promotional activity is financed by a variable sum made from payments by producers to the Institute of Vine and Wine (IVV) for certifying their wines, brandies and vinegar.
ABOUT COLANGELO & PARTNERS PUBLIC RELATIONS – http://www.colangelopr.com
Colangelo & Partners Public Relations is a Midtown Manhattan-based a public relations agency specializing in food, wine and spirits. We have long established relationships with the key press that drive these business categories and help determine the industry's leading brands. Our programs span a broad spectrum of marketing and communications disciplines, always with the goal of delivering maximum results to create lasting brand impressions. We continually create unique story lines that are consistent with our Clients' brand strategies in order to provide a steady stream of compelling content to journalists and keep our Clients in the news.