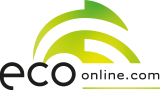 It is our ambition to become the preferred platform for SDS communication and management in Europe.
Helsinki, Finland (PRWEB UK) 11 June 2013
ECOonline, the leading provider of chemical documentation software and services, acquired chemical safety management division of PrettyBit Software to strengthen its foothold in chemical documentation industry in the Nordics with the aim of further expansion into Europe. Following the acquisition, PrettyBit's products will be integrated with ECOonline's product range to enhance their chemical safety management offering. Users of PrettyBit software will not be affected by the acquisition and software support and maintenance services will continue unchanged.
"It is our ambition to become the preferred platform for SDS communication and management in Europe. We are seeking to expand our presence in the European market with our own offices, by business acquisitions and partnership contracts. This acquisition strengthens our position especially in Finland and the Nordic region, and supports our European strategy", commented Luis Paulsen, Vice President, International Operations of ECOonline.
"Chemicals legislation in the EU is constantly and rapidly evolving, which requires strong software development to keep pace with the changes", commented Ari-Pekka Kangasmäki, Head of Chemicals Management Division at PrettyBit. "ECOonline is part of a North European group with resources that can ensure the continuous supply of high quality and state-of-the-art services to PrettyBit customers".
"PrettyBit and Ari-Pekka have been pioneers of the chemical safety software in Finland. With an extensive user base of Finland's major chemical manufacturers and distributors and over 35,000 safety data sheets created, PrettyBit has become a strong regional player particularly in safety data sheet authoring and maintenance software. ECOonline is the leading service provider for chemical users and producers with a strong presence in the Nordics. Combining forces of the two industry-leading operators will enable us to serve Finnish chemical manufacturers and users better", commented Kari Eilamo, Country Manager at ECOonline.
PrettyBit and ECOonline develop solutions that enable any company, association or institution that use any type of chemicals to prevent causing damage to people and environment. Their tools and services are web-based to enable easy access and simplify work processes related to chemical information management and document handling.
About ECOonline
ECOonline Group facilitates chemical information management. The Group's solutions help cataloging chemicals, material safety data sheets and risk assessments, as well as drawing up the flow of information within the supply chain. ECOonline was the first in Northern Europe to provide Internet-based solutions for chemical information management. The Group has more than 3,000 customers and employs around 65 people. For more information please visit http://www.ecoonline.fi/en/.
About PrettyBit
PrettyBit Software Oy is a developer of information service and chemicals management software used for safety data sheets and chemical data sets. The company has been developing and delivering chemical management and information service software since 1987. Their tools and services are used by about 700 companies and organizations in Finland and in neighboring regions.