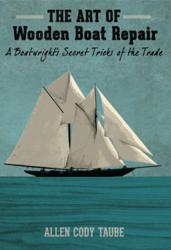 The things I want to know are in books; my best friend is the man who'll get me a book I ain't read. - Abraham Lincoln
Sarasota, FL (PRWEB) June 12, 2013
Is Dad interested in wooden boats? How about basketball? Or would he like to learn about the history of Bulgaria? No matter what he is interested in, reading a good book will help him expand his knowledge and enjoy his interest even more. Dad will enjoy the gift of a good book. All of these books are on sale at the publisher's website and at Amazon.com as quality trade paperbacks and all except boat repair are available as ebooks.
Granny Apple Publishing has a roster of books that's sure to please the most discriminating Dad. Search for any of the titles in the book or ebook section at Amazon.com.
Frontier Preacher by Sam Hossler. Fast-paced historical fiction. This book follows the amazing life of John Corbly, 1733 to 1803, from the time he was shanghaied in Ireland as a teenager to the troublesome times of the Whisky Rebellion in Frontier Pennsylvania.
Frontier at Three Rivers. Sam Hossler makes history come alive. This historical novel replays actual events from the mid 1700s in western Pennsylvania where the Allegheny and Monogahela rivers converse to form the Ohio.
The Art of Wooden Boat Repair by Allen Cody Taube. "Long live wooden boats," says Taube. He outlines and details wooden boat repairs in a clear and informal style. "Instead of throwing away an old boat and building a new one, fix it, save it, re-use it, sail it again."
Two Seasons in the Bubble by Andrew W. Jones. Here's a unique basketball book that will draw Dad in from page one. Seeking adventure and new horizons, this high school basketball coach spent two years teaching and coaching basketball in Sofia, Bulgaria. You'll laugh, you'll cry, you'll learn. Conflict and humor make for an entertaining read.
Happily Married With Kids: It's Not a Fairy Tale by Carol Ummel Lindquist, Ph.D. This handy guidebook has steps to take to protect any marriage from the pitfalls of parenting. The book is engaging, fun, and practical and filled with easy-to-follow tips. Give Dad the "Gift of a Happy Marriage."
Granny Apple Publishing is a micro publisher in Sarasota, Florida. For author interviews or discount quantity requests for any of these books, contact Janet Verdeguer, janet(at)GrannyApplePublishing(dot)com.