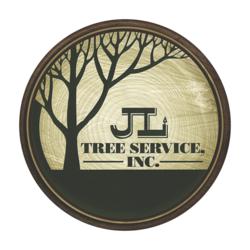 Trees have plenty of benefits. But they also have some risks.
(PRWEB) June 11, 2013
Summer storm season in Northern Virginia, Maryland and the D.C. Metro Area means seeing nature's fury uncomfortably close. With the downpours that frequently accompany high winds and thunderstorms, the soggy soil cannot restrain the trees when brute force winds push them over.
"Trees falling on houses are a common occurrence," says Sean Lewett, certified arborist for JL Tree Service Inc., a TCIA-Accredited tree care company. "If you look at an aerial view of Northern Virginia and Maryland, it's almost all covered in canopy. Trees have plenty of benefits. But they also have some risks."
JL Tree Service Inc. employs approximately 70 people and 10 full time crews to handle the sheer volume of tree work that is available in the area. But you don't have to wait until after a storm to do some preventative maintenance. In fact, it's better for the tree (and your pocketbook) to do a few things to make your trees less susceptible to storm damage.
"Get your trees trimmed every couple years to remove dead, weak or crossed branches and thin out the canopy so it doesn't catch the wind like a kite," explains Sean Lewett. "If your tree is dead or dying, it's usually best to take it down before it becomes a hazard. And certain species of tree, like poplar, certain types of Oaks, and Bradford pear trees are notorious for splitting and storm damage.
And what if you have already received storm damage? Well, according to Sean Lewett, if a tree has fallen onto your house, the first thing to do is make sure everyone is safe and call your homeowner's insurance provider. They will likely provide you with a list of preferred vendors. Then call a local tree company. An experienced estimator should be at your home within the hour, and the work can be completed the same day if enough daylight is present. However, emergency tree work should not be completed at night in the dark, as it is very dangerous with slippery wet condition and limited visibility. If a tree has fallen onto your property in the late afternoon or evening, many times home owners will stay at a local hotel if needed and have the tree company come first thing the next morning to take the tree off the house. Many times a crane is necessary to remove a tree from a house. Therefore, hiring a company like JL Tree Service Inc who owns two cranes with operators who work daily with their ten experienced tree crews is always a good choice. Following the tree removal, a renovation company that is recommended by either the insurance or tree company will come to tarp the roof.
A homeowner should ensure that whatever tree service they retain is properly licensed and fully insured with workman's compensation and liability. Be sure to check insurance and receive a written estimate before work begins.
About JL Tree:
JL Tree Service has worked in the Northern Virginia/Maryland/Washington D.C. area since 1975. They are a TCIA-Accredited tree care company, have certified arborists on staff, and their high quality tree care since 1975 has established them as a top provider. For more information, visit http://www.jltreeservice.com.