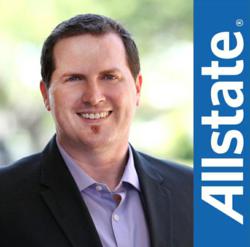 Austin, TX (PRWEB) June 10, 2013
It's not called the Wild West for nothing. This coming 10th through the14th of June, Cub Scouts are invited by the Biscoe Insurance Group, Inc. to Williamson County Regional Park for a chance to experience the Wild Wild West.
That's when a major day-camping event will take place in the wilderness.
Organized day camping is defined as an experience of group living in an outdoor environment. It is a multi-level experience under the supervision of trained leadership (staff and parents). The program of activities provides fun and adventure in the outdoors at a site that provides seclusion and natural resources. Emphasis is placed on new experiences difficult to obtain in the usual indoor atmosphere.
At Williamson County Regional Park, this year's event takes place from 7:30 am - 4:45 pm. The Biscoe Insurance Group will oversee such badge-earning credit as Outdoorsman (Webelos), Forester (Webelos), Aquanaut (Webelos).
Unacquainted with the term Webelos? It is an acronym meaning "We'll Be Loyal Scouts." Webelos is a 20-month program for 4th and 5th grade boys to prepare to join a Boy Scout troop while learning outdoors skills and participating in 20 different activity badges. A well-run group of Webelos is a gradual change from being an 'adult-run' den to being a 'boy-run' patrol ready to fit right into an adventurous scouting troop. This migration requires the parents and den leaders to give the scouts more and more control, decision-making power, and responsibility as they progress in skills, abilities, and maturity.
In 2013, Cub Scout Day Camp programs across all of Central Texas operate under the same theme, "Wild Wild West." However, each camp contains distinctly different activities depending on what the venue will or will not allow (i.e. swimming, canoeing, etc.). Day Camps last as long as five days and as short as two days.
Biscoe Insurance Group, Inc. urges parents and Cubbies alike to join in the fun activities such as nutrition/cooking, wood crafts, archery, BB gun shooting, whittling walking sticks, building a teepee, rock wall climbing, Texas History and so much more.
To get involved, simply visit http://www.bsacac.org/about_day_camp.php for registration and full information.
Boy Scouts of America Capitol Area Council
The council began in 1912 and has grown over time to support Scouting programs in 15 Central Texas counties: Bastrop, Blanco, Burnet, Caldwell, DeWitt, Fayette, Gillespie, Gonzales, Hays, Lavaca, Lee, Llano, Mason, Travis and Williamson. Unaffiliated with the Capital Area Council of Governments; the Council is neither a governmental agency nor does it receive any direct financial support derived from local or Federal tax dollars.