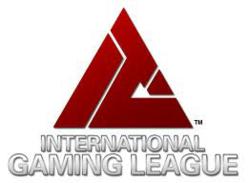 International Gaming League is poised to become the de facto destination for Amateur eSports.
Quebec, Canada (PRWEB) June 10, 2013
The International Gaming League, a new competitor in the ever-growing field of eSports, is preparing to kickstart its fundraising efforts in the wake of MLG raising $70 million in venture capital. IGL, one of the first eSports startups to challenge the space, has already seen intense interest from a variety of investors, thanks to the investment communities' interest in the eSports phenomenon.
Through its website, PlayIGL.com, the International Gaming League (IGL) provides a location for amateur gamers to practice their skills, playing in tournaments and engaging in quick play. The company plans to move forward in coming months through a fundraising campaign.
"The company is kickstarting its fundraising efforts six months following its graduation from top Canadian accelerator FounderFuel," Eyal Toledano, founder of the International Gaming League, says. "With investors such as Real Ventures (past investments include Execution Labs, Frank & Oak, Unbounce, Beyond the Rack and more) and the BDC IT Venture Fund already committed to seeing the eSports phenomenon continue to grow in North America, International Gaming League is poised to become the de facto destination for Amateur eSports."
FounderFuel is a Montreal-based accelerator program that helps early-stage technology startups raise seed capital. During IGL's time in the incubator, its founder was able to network with some of the best minds in business today. The three-month program helped connect Toledano with the angel investors and venture capitalists a startup needs to get started.
The phenomenal success of Major League Gaming has led to an industry of passionate gamers who compete in tournaments and participate in leagues. IGL gives casual, amateur and experienced gamers the opportunity to live the eSports experience online, within the context of a league similar to their professional counterparts. Because eSports have so far been exclusive to a group of highly-talented individuals who have gone pro, IGL's goal is to introduce eSports to a more mainstream audience.
During PAX East, the International Gaming League conducted an open beta in which aspiring gamers of all experience levels were allowed to try out the platform. As a result, The International Gaming League has seen a rapidly-expanding user base that illustrates the need for an environment where aspiring eSports players can learn and hone their skills before competing in a more advanced arena.
As Toledano explains, the timing is perfect to launch a new eSports startup. In 2008, the Cyberathlete Amateur League was acquired and earlier this year, Blizzard Entertainment bought the IGN Pro League. This alone is testament to the growing trend, which fits in perfectly with the expanding popularity of gaming on smartphones and tablets.
Through its website, PlayIGL.com, the International Gaming League offers the opportunity to join teams, participate in tournaments, or simply watch matches in real time. Currently, the site boasts thousands of players and growing, with hundreds of teams already having formed. International Gaming League has connected with some of the bigger names in the industry, creating a competitive environment for games such as Counter-Strike: Global Offensive, Starcraft 2, League of Legends, Dota 2, ShootMania® Storm and more. Through IGL's platform, game developers can increase user engagement around their titles through an ever-renewing competitive ecosystem.
For more information about the International Gaming League or to start playing today, visit http://www.playigl.com/.