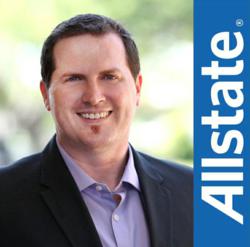 Austin, TX (PRWEB) June 12, 2013
The word networking reached prominence back in the 20th century. It basically means making contact with like-minded individuals, sharing knowledge, contacts and other matters to grow a person's contact-and-knowldge-base.
Networking can work wonders. That's why the Biscoe Insurance Group, Inc. cordially invites you to the Small Business Showcase, Trade Show and New Member Orientation sponsored by The Austin Chamber of Commerce.
The bottom line is that it's free. It's open to the public, but bring along a business card to take-in all of the events. After all, your BC is what makes networking practical.
Here are the details: The Happy Hour happens on Thursday June 13th. It will take place at the Holiday Inn Town Lake; Lantana Ballroom; 20 North IH 35 in Austin.
Some more vital information: Registration is from 4:00 p.m. to 4:10 p.m. New Member Orientation starts at 4:10 p.m. through 4:30 p.m. The Happy Hour (or in this case, Happy Hours) begins with a trade show and many networking opportunities from 4:30 p.m. - 7:30 p.m.
The Biscoe Insurance Group, Inc. attends this event because it's a chance to build business through the Chamber's initiatives, programs, educational and volunteer opportunities. It has likewise assisted the agency to expand an existing professional network, build business relationships and acquire new referral sources in a fun and relaxed environment.
Most importantly, by attending, business owners learn what makes other Chamber businesses successful - the goods and services offered, best business practices and the challenges to overcome on the path to success.
Look for the Biscoe Insurance Group, Inc. when attending. Our people have been in the networking biz for years and can introduce you to not only clients but suppliers that will make the road to the top less bumpy.
The Austin Chamber of Commerce
The Austin Chamber of Commerce is a private, non-profit, membership-driven organization comprised of 2,400+ business enterprises, civic organizations, educational institutions and individuals. Its mission is to provide leadership that facilitates the creation of a prosperous regional economy and effective advocacy for its members.