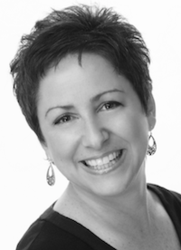 Since many families struggle to afford vacation getaways, some simple savings and coupon tips can go a long way
Lincroft, NJ (PRWEB) June 11, 2013
Summer vacation and savings? As a matter of fact, the two can go hand in hand with great tips from Living Rich With Coupons, a one-stop online resource for savings that focuses on grocery and food savings.
"Since many families struggle to afford vacation getaways, some simple savings and coupon tips can go a long way, whether you're headed for your favorite beach house, a camping trip or an adventure vacation," said Cindy Livesey, founder of Living Rich With Coupons, whose family of five has saved more than $11,000 a year in groceries, reducing their weekly bills from $275 to $50, with a focus on becoming completely debt-free. "You can have an amazing family vacation on a budget, and it's easier than you might think!"
Livesey offers the following five tips for summer vacation savings:
1) Bring the essentials with you. If you're spending a week at a cottage or beach house, you will need household items such as toilet paper, health and beauty products, dish soap and so on. Make some extra room in your luggage for these essentials (that you can regularly purchase with coupons) so you don't have to pay full price at your destination. Also bring non-perishable food items with you such as cereal, bread, canned goods and snacks to save money on eating out.
2) Make a list and check it twice. Write down everything you will need for your vacation and bring as much of it as you can from home. For example, if you're going on a vacation where you will be making some meals, plan the menu before you leave. You'll be able to bring many ingredients from home, saving both time and money. You can regularly find printable coupons for pasta and other affordable items through the Living Rich With Coupons Grocery Price Comparison Tool.
3) Research stores in your vacation area. No matter how prepared you are, you will undoubtedly need to make a trip to the local grocery store. Locate the stores closest to your vacation spot and check Living Rich With Coupons for the store's weekly coupon match-ups. You can find a list of items on sale that week, locate printable coupons and final prices, compiling it all in a printable shopping list. Prepare coupons before you leave for products you'll need to buy at your destination.
4) Find local restaurant coupons. While on vacation, you will need a break from cooking on occasion. Make splurges smarter by researching coupons and deals to local restaurants; in addition, Living Rich With Coupons posts a weekly Restaurant Coupon Round Up of some of the best national restaurant coupons.
5) Don't forget the summer basics! Wherever you vacation, you'll need some vacationing essentials such as sunscreen, bug spray and so on. There are many great deals and coupons on summer essentials; avoid paying full price for these items on vacation. Seek out the best deals and search the Living Rich With Coupons Printable Coupon Database to save more.
About LivingRichWithCoupons.com
Launched by Cindy Livesey in 2009, Living Rich with Coupons provides coupons, savings and deals, particular for groceries. The site also offers tutorials on couponing, budgeting and living life debt-free. For more information, please visit http://www.livingrichwithcoupons.com