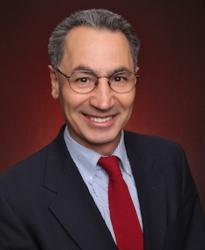 At MANSARD, we are lucky to have George on our team. We look forward to future success working together.
Wakefield, Massachusetts (PRWEB) June 10, 2013
MANSARD announced today that George Agrimanakis joined its team as an investment sales and leasing broker. MANSARD provides Massachusetts commercial real estate investors with actionable insights to gain maximum value from their property portfolios.
Prior to entering Massachusetts commercial real estate brokerage, George Agrimanakis was involved in the fitness industry where he managed, developed and sold niche health clubs in the Boston area. His success was based on positioning, marketing and exceptional member service. George believes in applying the "pillars of success" he had applied to competing in the Olympics and later in his fitness career with great success.
George's entrance into the Massachusetts commercial real estate industry started when he developed a 40,000 sf medical and wellness building from the ground up. Since then, George focuses on office and retail property brokerage, providing clients with expert negotiating advocacy, consistent follow through, rigorous deal making on their behalf.
Today George is proud to be a member of MANSARD in investment sales and leasing. He holds a Bachelor's Degree from Athens University, Greece and a Master's Degree from Boston University. He competed in the 1976 Olympics in boxing and was ranked 9th in the world by the Amateur International Boxing Association. In the past he has organized fundraisers for the American Heart Association, the American Cancer Society and Rosie's Place.
About MANSARD:
To name the company, we borrowed "MANSARD" from the French architect that created value for his clients by implementing a new architectural design. At the time (17th Century France), French assessors taxed real estate by the number of floors in a building below the roofline. MANSARD implemented a design with a swept roofline to allow his clients to increase their floor count and square footage, while reducing their tax liability and lowering their operating costs, increasing their net income, and maximizing their building's value. MANSARD provides Massachusetts commercial real estate investors with investment sales, leasing, management and advisory services.