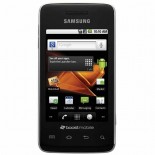 Cheap Phones serves as a central hub for cell phone shoppers.
Brooklyn, NY (PRWEB) June 12, 2013
Cheap Phones, a site providing industry inside information and where to find the best deals, has seen an increase in interest in used cell phones. The company, which specializes in connecting consumers with retailers providing discounts on phones, has used phones available for as little as $9.99.
Consumers often seek replacement phones when a phone currently under contract becomes lost or stolen. Replacing a new iPhone or Samsung Galaxy with a new one can cost well into the hundreds of dollars, since cellular providers link deals to signing a two-year contract. Even older models can cost two hundred dollars or more, well above the average person's monthly spending budget.
Cheap Phones serves as a central hub for cell phone shoppers, searching sites like eBay, Amazon, Buy.com, and Newegg.com, providing information on each phone and comparing deals. Additionally, Cheap Phones offers guides filled with tips on how to buy inexpensive cell phones online. Consumers can read about the pros and cons of buying a used cell phone and tips for buying a used cell phone online. Cheap Phones advises consumers to obtain an extended warranty and check closely to ensure all necessary cables will be shipped with the phone once it's purchased.
New and refurbished phones are also listed on Cheap-Phones.com, but used phones provide the opportunity to get a great deal on a phone that has a few cosmetic flaws. As Cheap Phones explains, often the used phone is in similar condition to the lost or damaged phone it is replacing.
Used phones are a great way for a customer to have a phone while they wait out the end of a contract. Once the contract period is over, that customer is once again eligible for the discount price on a new phone in exchange for signing a new two-year contract.
However, Cheap Phones points out that many consumers choose to forego contracts altogether. Purchasing a discount phone can free customers from the confines of a service plan, allowing them to pay month-by-month for cell phone service. This situation is ideal for consumers who aren't completely happy with their current provider or for people who are in a temporary situation. Cheap Phones also sees customers who prefer not to be tied to one smartphone for two solid years.
For those customers, Cheap Phones has a variety of phones, including some of the latest models. While many used cell phones on the market are older models, Cheap Phones links to some of the most popular new phones available at prices below retail.
As Cheap Phones points out, if customers are willing to accept a phone with a few scratches or other flaws, those customers can save as much as half off of retail prices. By going through Cheap Phones, consumers can find the best prices on used phones while also reading valuable tips on what to consider when they're searching through all those deals. To view Cheap Phones' used phone deals, visit http://www.cheap-phones.com/ad-tag/used-phones/.