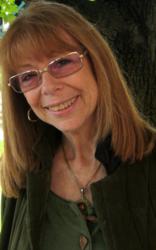 A natural and effective way to keep ticks away from people and pets is the essential oil of eucalyptus.
South Salem, NY (PRWEB) June 12, 2013
Lyme Disease, for many across the country, is a modern day scourge. People are afraid to walk on the grass, to allow children to play in the woods. People move out of the city to enjoy a less stressful life but fear living in the countryside once moved in.
There is certainly reason for concern. Winters (especially on the east coast) have not been cold enough to kill off the ticks that carry Lyme Disease and their co-infections. The deer population is growing and more invasive due to displacement from the land due to building development.
A natural and effective way to keep ticks away from people and pets is the essential oil of eucalyptus. At the website of master herbalist Andrea Candee an easy preparation is described to repel them. At http://www.AndreaCandee.com click on Articles and Lyme Disease part I.
Ms. Candee brings herbal workshops on The Healing Kitchen, Healing Lyme Disease Naturally and Herbs and Children's Wellness to educational facilities, garden clubs, corporations and now to Lyme organizations across the country. She is an Instructor for The New York Botanical Garden. Her blog, Did You Know?, can be accessed via Facebook, LinkedIn and Twitter.
Ms Candee's next workshop is with the NY Botanical Garden at The New Canaan Nature Center, June 22, 10am-12 noon. The topic will be "The Healing Harvest." Go to nybg.org to register.
To learn more about natural approaches to Lyme Disease and other inflammatory conditions, go to http://www.AndreaCandee.com.
About Andrea Candee, MH, MSC
Andrea Candee is a master herbalist for over 25 years with a consultation practice in South Salem, NY. She lectures throughout the country and at corporate wellness centers about taking charge of your health naturally. Media expert and author, her award-winning book, Gentle Healing for Baby and Child (Simon & Schuster), received The National Parenting Center's Seal of Approval. Andrea is noted nationally for her unique and successful approach to Lyme Disease and works with clients and their pets anywhere in the country. To receive her free e-letter, click on Did You Know? at her website.