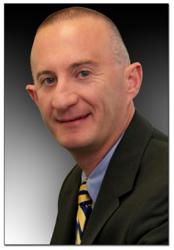 I am ready to lead the expansion of Stowe & Degon's business with the new internal audit and forensic services practice
Westborough, Massachusetts (PRWEB) June 11, 2013
Stowe & Degon LLC, a full service public accounting and consulting firm, today announced the addition of Philip Benvenuti as Director of their new Internal Audit and Forensic Services practice.
Before joining Stowe & Degon, Phil served as Senior Director of Internal Audit at Fallon Community Health Plan in Worcester, MA. In that role, he was responsible for overseeing the internal audit function, fraud investigations, and Model Audit Rule (SOx-like) compliance. A Certified Internal Auditor and Certified Fraud Examiner, Benvenuti is also a past-president of the Rhode Island Chapter of the Association of Certified Fraud Examiners (ACFERI).
Phil has over 20 years of experience in internal auditing, Sarbanes-Oxley consulting, Enterprise Risk Management (ERM) and fraud investigation, with the majority of his career spent in the insurance industry.
He is a frequent speaker on internal audit and fraud investigation topics, and serves as adjunct faculty at Assumption College in Worcester, MA, where he teaches Forensic Accounting in the undergraduate program. He also taught a Fraud Examination class in the Continuing Education Program at the college. He received the ACFERI's prestigious CFE Excellence Award in 2006 and their Speaker of the Year Award in 2007.
Phil earned his bachelor's degree in accounting as well as a master's degree in business administration, with a concentration in management at Assumption College. He serves on the Finance Council of St. Joseph's parish in Auburn, MA.
"I am ready to lead the expansion of Stowe & Degon's business with the new internal audit and forensic services practice," added Benvenuti. "Our services, including internal auditing, enterprise risk management and fraud investigation, help provide protection for organizations and enhance their corporate governance programs. Too often today, we hear of an organization's missteps that cause mistrust by the public. Our services strike at the heart of that, and can help assure an organization stays true to its objectives and itself."
Michael Stowe, Partner, stated that "We believe that Phil and his department will bring a high level of expertise and practical application to a market sector that desperately needs an internal audit function with the very highest level of professionalism, but the budgets and size of these companies do not warrant a full-time department. Smaller SEC registrants, venture capital financed private technology companies, companies that are preparing themselves for acquisition, and small insurance companies are among the organizations that are crying out for this need. Strong internal controls that lead to accurate and timely financial reporting help to create the corporate governance and culture that investors, banks and potential acquirers look for in companies."
Stowe & Degon, LLC is a full service public accounting and consulting firm serving the New England area. Stowe & Degon consists of accounting, tax, and consulting professionals with more than 70 years of combined National and International Accounting Firm experience. Stowe & Degon's experience includes service to privately held, SEC and venture capital backed clients and covers software, manufacturing, distribution, technology, professional services, not-for-profit, insurance, construction and retail industries.
Stowe & Degon's combination of experience, education, and commitment to excellence allows them to positively impact businesses by bringing fresh ideas and best practices to every engagement.
For more information, call 508-983-6700 or email mstowe(at)stowedegon(dot)com