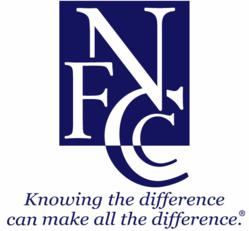 "Working with partners on the ground, we can shape a housing market that is stronger and safer than before. In doing so, we continue to restore the dream of homeownership, creating a stronger middle-class and a stronger America."
Washington, DC (PRWEB) June 10, 2013
June is National Homeownership Month, and the HUD Housing Counseling Intermediaries, a national network of HUD-approved national nonprofit organizations that provide housing counseling, education, and community reinvestment programs, is using this month to call attention to the opportunities consumers have to achieve sustainable homeownership through access to professional housing counseling and homebuyer education.
Over the last several years, HUD-approved housing counseling organizations have provided effective foreclosure prevention counseling to millions of struggling homeowners. Recent studies have demonstrated that struggling homeowners who receive housing counseling are 67 percent more likely to remain current on their mortgage after receiving a loan modification than are non-counseled borrowers. These studies demonstrate the important role that housing counseling agencies can play in assisting the nearly five million homeowners who are delinquent or in foreclosure.
As the economy recovers and the housing market continues to improve, housing counseling can help first-time homebuyers understand the home buying process by enabling many homeowners to better manage the responsibilities of homeownership and avoid falling into default. Several studies released over the past year have shown that first-time homebuyers who receive pre-purchase housing counseling are 29 percent less likely to become seriously delinquent on their mortgage.
In addition to the recent research studies that show the effectiveness of housing counseling, many leaders in government are recognizing the important role that housing counseling and the HUD Intermediaries serve in ensuring a healthy, stable housing market going forward. The Bipartisan Policy Center's Housing Commission noted in its recent report that "housing counseling can improve prospective borrowers' access to affordable, prudent mortgage loans, especially for families that otherwise might not qualify or who may experience other barriers to mainstream lending." The report added that "National intermediaries provide leadership that strengthens the counseling field and improves the quality and professionalism of counseling services."
Sarah Gerecke, Deputy Assistant Secretary of HUD's Office of Housing Counseling, also recognizes the importance of housing counseling: "For those of us involved in HUD housing counseling programs, every month is Homeownership Month, as our focus on helping homeowners understand all of their housing options continues year-round," she said. "Working with partners on the ground, we can shape a housing market that is stronger and safer than before. In doing so, we continue to restore the dream of homeownership, creating a stronger middle-class and a stronger America."
"Whether you are considering homeownership for the first time or are a homeowner who wants to maintain or improve your financial footing, a HUD-approved housing counseling agency can help free of charge," said the U.S. Department of the Treasury's Acting Chief of Homeownership Preservation Mark McArdle. "Additionally, the Federal government's Making Home Affordable Program was just extended through 2015 to ensure that there are continued resources available to help Americans maintain homeownership."
Consumers seeking assistance can view the full list of HUD Housing Counseling Intermediaries online here and below:
Catholic Charities, USA
Citizens' Housing and Planning Association, Inc.
ClearPoint Financial Solutions, Inc.
CredAbility
GreenPath Debt Solutions
HomeFree-USA
Homeownership Preservation Foundation
Housing Partnership Network
Mission of Peace National Corporation
Mississippi Homebuyer Education Center
Mon Valley Initiative
Money Management International, Inc.
National Association of Real Estate Brokers, Investment Division, Inc.
National Coalition for Asian Pacific American Community Development
National Community Reinvestment Coalition, Inc.
National Council of La Raza
National Council on Aging
National Federation of Community Development Credit Unions
National Foundation for Credit Counseling, Inc.
National Investment Division-HCA
National Urban League
Neighborhood Assistance Corporation of America
NeighborWorks America
NID- Housing Counseling Agency
Novadebt
Nueva Esperanza Inc..
Rural Community Assistance Corporation
Springboard Non Profit Consumer Credit Management, Inc.
West Tennessee Legal Services, Inc.
-30-
The National Foundation for Credit Counseling (NFCC), founded in 1951, is the nation's largest and longest serving national nonprofit credit counseling organization. The NFCC's mission is to promote the national agenda for financially responsible behavior, and build capacity for its members to deliver the highest-quality financial education and counseling services. NFCC Members annually help millions of consumers through more than 700 community-based offices nationwide. For free and affordable confidential advice through a reputable NFCC Member, call (800) 388-2227, (en Español (800) 682-9832) or visit http://www.nfcc.org. Visit us on Facebook: http://www.facebook.com/NFCCDebtAdvice, on Twitter: twitter.com/NFCCDebtAdvice, on YouTube: http://www.YouTube.com/NFCC09 and our blog: http://financialeducation.nfcc.org/.