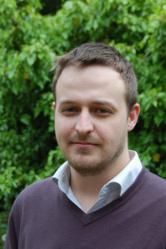 There is no doubt that religion is unique in its ability to close down rational discourse, whilst closing down the rights of real people.
(PRWEB UK) 11 June 2013
Aberdeen-based ethicist Robert Johnson says, "A religion generally consists of a set of untestable rules, supposedly created by one individual, or a group, or even a mystical force, which is said to rule over the entire universe. As fundamental beliefs about reality go, nothing can be closer to an authoritarian view of the world. It would be quite something if such an authoritarian mythical story wasn't being used to justify authoritarian regimes. So, again, we shouldn't be surprised to see that Turkey's government is Islamic."
Johnson is not one to shy away from controversy. His new book, 'Rational Morality - a Science of Right and Wrong', explicitly criticises many religious and philosophical views of morality - both as a scientific and an ethical matter. Central to this is a connection of 'faith' to immoral concepts such as discrimination.
"It may seem harsh on most religious people - many of whom are undoubtedly well meaning - but it is very difficult to separate dogmatic concepts of faith from prejudice, at least as a structural matter. Faith asks people to form beliefs without or in spite of evidence, and to think positively about forming these beliefs. This is exactly the same justification that people who indulge in hatred of other individuals use: a desire to believe another person is inferior, in some way, without any evidence to back it up. We can ignore this all we want, but truthfully, prejudice is simply a specific type of faith."
Johnson goes onto separate faith as a mental concept from religion. "Faith is something we do when we're not sure - a very personal way of justifying in believing certain ideas which we want to believe. There's nothing necessarily wrong with that, but once we start using faith in our interactions with others it causes problems. We struggle to remove faith from our moral agenda in this way primarily because of religion and it's dogma not just of having faith, but of promoting faith as desirable. It has such a prominent role in our society. Religion is the machine by which we learn not to question in certain areas, and to respect others for not questioning; never is this more destructive than on morality."
Johnson's points have never been more relevant, with recent terror attacks and governmental rule taking religious violence further. It is on this point that he leaves his final warning, "It is laudable that people are skeptical about the problem being religion; we live in a world where politics and economics complicate almost everything. However there is no doubt that religion is unique in its ability to close down rational discourse, whilst closing down the rights of real people, without the intervention of well meaning individuals due to a 'respect' for personal religious beliefs. There has never been a more important time to challenge the degree of respect that we are allowing these faith-based opinions."
'Rational Morality – a Science of Right and Wrong' (ISBN 1908675179) is due for general release as a paperback and Kindle ebook on 14th June 2013.
***
NOTES FOR JOURNALISTS
ABOUT ROBERT JOHNSON
Robert Johnson is a practical ethicist and philosopher of science, graduated in Philosophy from the University of Aberdeen. He specialises in the intersection of morality and rationality, whilst being a staunch advocate of science and evidence based endeavours. His other interests and work lie primarily in animal ethics, where he has written numerous articles on animal welfare, animal rights and the irrationality within both, whilst standing up for non-human interests from a rational perspective. Learn more at http://www.robertjohnson.org.uk.
If you would like Robert to provide expert comment for your publication or programme, please contact him directly.
ABOUT RATIONAL MORALITY
How do we formulate a coherent moral code in a world without religion? How can we show natural ideas like 'moral relativism' and 'egoism' to be irrational? Moreover, how can we create a genuinely scientific and rational theory of morality which, so far, has evaded academics? Rational Morality sets out to answer these questions by presenting a new form of ethics for the Brian Cox and Richard Dawkins generation. In this passionate, thought-provoking and often radical thesis, Robert Johnson presents both a refreshing theory of morality based on science and a guide to the practical consequences of what a truly rational concept of morality involves.
Published by Dangerous Little Books, May 24, 2013, If you would like to review this book for your publication then please get in touch.