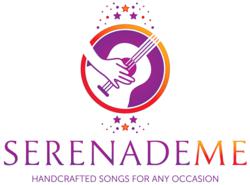 Whether dad is a little country or a little rock n' roll, SerenadeMe can give him a song he will be proud of.
Chicago, IL (PRWEB) June 11, 2013
This Father's Day, give dad a present that is truly unique. Let SerenadeMe help tell his story through the gift of song.
With SerenadeMe, customers can either order a completely new, one-of-a-kind song or a customized (lyrics and vocals) version of an original piece of SerenadeMe music from their genre-spanning library. With either option, the song is customized to reflect dad's story, making this the most unqiue gift imaginable.
Customers will receive a digital MP3 file that can be played on a computer, phone, or even burnt to a CD and listened to in the car. The song is perfect for cell phone ring tones, Facebook theme songs, home movie soundtracks, and more.
This is a present dad will have for all-time. He can listen over and over, play air guitar and show his friends just how much his family cares to get him something so unique.