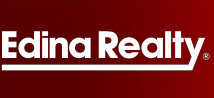 For buyers this was a very exciting opportunity
Maple Grove, MN (PRWEB) June 11, 2013
Maple Grove real estate expert Kris Lindahl has sold another fantastic single-family home located in Maple Grove MN. The home, built at 10050 Yorktown Avenue, features four bedrooms, two bathrooms, a two-car garage, over 2300 square feet of living space, and .25 acres of well-maintained land. "For buyers this was a very exciting opportunity," Lindahl said, and continued, "And with my help the sellers got more offers than they thought possible." Lindahl has extensive experience in Maple Grove real estate.
This spacious four-level with soaring vaulted ceilings, hickory hardwood floors, and a maintenance free stucco exterior sold for $179,000. "Sellers agree that the agent makes all the difference," Lindahl said, and continued, "I give my clients' listings the exposure on the market they deserve. They'll be seen by more buyers than with any other agent."
Lindahl's coveted approach to real estate has made him one of the most sought out agents in the nation. "I work to provide the best resources available so that my clients are comfortable and confident in their decisions," Lindahl said. Lindahl has created websites like the Minnesota Equity Calculator, the Minnesota Short Sale Calculator, and the Minnesota Buyer Search website just to name a few.
Call Kris and his team now for more information at (763) 280-8498 or visit the Minnesota Buyer Search website to create your customized homes search today.