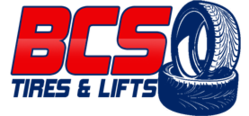 College Station, TX (PRWEB) June 12, 2013
BCS Tires & Lifts announces the launch of a feature allowing consumers to easily provide dealers their vehicle information by entering their license plate number. Consumers can request a quote on tires or service for their vehicle by entering their license plate number and the form automatically populates their vehicle's year, make and model. BCS Tires & Lifts then receives the vehicle's VIN, engine size and trim option as a result of the license plate being entered on their website.
"We frequently receive quote requests from our online users who are not sure of all their vehicle details such as vehicle year, make, model and option. Now that we are receiving the VIN from these potential customers, we are able to provide a more accurate quote on tires and service. Our managers are better prepared to perceive the needs of our customers, and develop a more customized approach to fit the needs of their vehicles," said Amir Hirani, BCS Tires & Lifts CEO.
BCS Tires & Lifts partnered with TCS Technologies due to their proven record of pioneering automotive industry online marketing initiatives. TCS is calling the launch of license plate look-up feature 'phase 1' of this feature, planning to implement several upgrades to create a dynamic intuitive experience for the user and the dealer.
Kenny Pratt, TCS Vice-President commented about the release, "Dealers frequently voice that consumers are requesting a quote or more information on tires which are not suited for their vehicle. Consumers guess at their vehicle information when entering year, make, model, and option on our websites. As our team searched for a solution to bring the dealer more valid leads and opportunities via their online marketing, the license plate vehicle look-up was a perfect solution. After the consumer types in their vehicle's license plate number and submits a quote or appointment request, our tire dealers will automatically receive a verified VIN and correct vehicle data – eliminating the errors which are usually associated with year, make, and model quote request forms."
About BCS Tires & Lifts: BCS Tires & Lifts has built a reputation on years of quality, affordable work and tires. BCS Tires & Lifts takes pride in their customer service and in building relationships providing quality and extending the service outstanding customer service after the sale. BCS Tires & Lifts is your one-stop shop for tires, service, and lifts College Station, Texas area!
About TCS Technologies: TCS Technologies, a Microsoft Certified Partner, develops and markets both off-the-shelf and custom tire software solutions, web applications, ecommerce platforms, and support and consulting services to tire and automotive service companies across the US and Canada. As the industries only full-service technology provider, TCS has built a product base, which continues to prove itself as a revenue increasing, business streamlining asset to any size tire or automotive service business. TCS has tools unmatched in the industry, and customization within each of its products to cater to the way tire dealers and retreaders do business. TCS's home office is located outside Nashville, TN with a second location in Salt Lake City, UT.