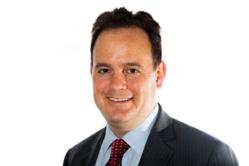 New York, NY (PRWEB) June 10, 2013
Kramer Levin Naftalis & Frankel LLP announced today that Daniel A. Rabinowitz has joined the firm as a partner in the firm's Insurance Practice Group. Rabinowitz, who will reside in Kramer Levin's New York office, specializes in transactional and regulatory advice in the insurance industry.
Rabinowitz has extensive experience in all types of transactional activity and regulatory matters affecting the insurance business, including mergers and acquisitions, capital markets, restructurings, securitization and structured finance, reorganizations, reinsurance, corporate governance and all aspects of NAIC and state regulatory oversight. He currently serves as Chair of the Committee on Insurance Law at the New York City Bar Association.
"Dan has a solid reputation for providing clients with expert counsel across a number of complex issues," said Paul S. Pearlman, Kramer Levin's Managing Partner. "His experience will complement our well-known insurance, corporate and securitization practices."
Among a long list of representations, Rabinowitz provided counsel to two leading global financial institutions in numerous transactions and regulatory matters arising out of the 2008 financial crisis, including sales of subsidiaries, securities offerings and first-of-kind government assistance transactions providing capital and liquidity support. He also has been involved in numerous insurance company demutualizations and similar conversions, reinsurance transactions, insurance-linked securities and other forms of alternative risk transfer. Rabinowitz is a frequent writer and speaker on insurance-related topics and also served on a working group at the request of the New York Insurance Department in its Filing Modernization Initiative in 2010.
"Kramer Levin is noted for providing clients practical legal advice and business strategy in a way that produces results and I'm looking forward to expanding client relationships and working alongside a team I respect and admire," said Rabinowitz.
Rabinowitz earned his J.D. from the University of Chicago and his A.B., magna cum laude, from Brandeis University where he was a member of the Phi Beta Kappa honor society.
About Kramer Levin's Insurance Practice:
Kramer Levin offers transactional and regulatory advice and counsel in the insurance industry on the state, federal and international levels. Our services include corporate and financial transactions involving the insurance and reinsurance industries, insurance and reinsurance products, insurance-related structured finance and alternative risk transfer, insurance industry restructuring and insolvency and insurance litigation.
About Kramer Levin: Kramer Levin Naftalis & Frankel LLP is a premier, full-service law firm with offices in New York, Silicon Valley and Paris. Firm lawyers are leading practitioners in their respective fields. The firm represents Global 1000 and emerging growth companies, institutions and individuals, across a broad range of industries. For more information, please visit http://www.kramerlevin.com.