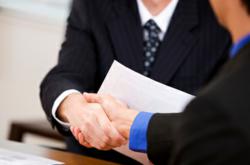 An IRS Offer in Compromise can provide huge savings
Highlands Ranch, CO (PRWEB) June 29, 2013
A small business owner in Colorado was facing a tax debt of more than $314,000 and had to close his business, leaving him unemployed. The 20/20 Tax Resolution team not only successfully negotiated an Offer in Compromise (OIC) for him, they also saved him approximately $310,000.
When the small business owner first approached 20/20 Tax Resolution he was already facing the tax debt of $314,000 and his business was struggling. The business owner had been forced to close his business, leaving him without income. The 20/20 Tax Resolution team went straight to work and managed to get the tax debt put into a Currently Not Collectible status. This means the taxpayer is currently unable to pay his tax debt and the IRS agrees to halt all collection activities until the taxpayer is able to pay or the 10-year statute of limitations on the collection of the tax debt expires.
After re-evaluating their client's situation, the 20/20 Tax Resolution team determined the only way to resolve the client's tax debt and get him back into compliance would be if they could negotiate an OIC with the IRS on his behalf. The team made sure their client met all the requirements for the OIC and submitted an offer. Upon reviewing the tax payers assets and financial information, the IRS countered the original offer of $10,726. This counter offer was made up of $576 of income from the tax payer and an equity amount of $10,150 in a vehicle the tax payer owned.
Unable to pay the amount the IRS requested in their counter offer, the 20/20 team worked with their client to get an appraisal done on the vehicle as well as a statement showing the current loan payoff on the vehicle. This information indicated that the vehicle was only worth $3708. The team negotiated again with the IRS and they accepted an OIC for the $576 of monthly income from the client and the $3708 the vehicle was worth, for a total of $4,284. Thanks to the hard work of the 20/20 Tax Resolution team the client was able to save almost $310,000 in back taxes and get back into compliance with the IRS.
For more than 15 years, 20/20 Tax Resolution and its staff of experienced agents and licensed tax professionals have put their extensive knowledge and expertise to work for individuals and businesses facing seemingly insurmountable tax debt. By providing caring and compassionate solutions for their clients, they have been able to resolve more than 15,000 tax debt issues and help bring their clients back into compliance with the IRS. 20/20 Tax Resolution is a privately-held company located in Broomfield, CO. For more information on 20/20 Tax Resolution, please call 1-800-880-7318 or visit http://www.2020taxdebthelp.com.