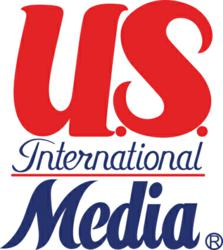 New York, NY (PRWEB) June 11, 2013
U.S. International Media (USIM), the fastest growing independent media services agency, announced today that it has been named Agency of Record (AOR) by North Shore-LIJ Health System, an award-winning health system that includes world-class tertiary hospitals, a nationally distinguished children's hospital, a renowned psychiatric facility, and a mosaic of community hospitals, as well as a range of health and wellness programs.
Reporting to Don Simon,V.P. Marketing at North Shore-LIJ, USIM will support the health system's media and marketing activities related to its clinical services and hospitals, with a specific focus on strategic development, media planning, and media buying. .
"We were impressed with USIM's insight into our business, strategic thinking, and expertise," stated Mr. Simon. It was not immediately clear which other agencies participated in the review process.
"We are very excited to start work with North Shore- LIJ and to leverage our experience in the healthcare industry to assist them in their growth," added Russell Zingale, President – Eastern Region, USIM.
North Shore-LIJ
North Shore – LIJ Health System, the largest healthcare provider in the region, offers an unparalleled spectrum of high-quality services to meet all medical needs. The company's extensive health system includes 16 hospitals across Long Island and in New York City, other world-class facilities, long-term care facilities and home health agencies. These resources are matched by a dedication to personalized healthcare provided by more than 9,000 physicians, 10,000, nurses and other healthcare professionals using the latest technology and treatment methods.
About U.S. International Media, LLC
U.S. International Media is an independent, full-service media agency providing innovative media strategies, execution, and results that cultivate and maximize clients' businesses. USIM has a local office footprint with 20 offices in the United States and billings over $750 million. For more information, please visit http://www.usintlmedia.com.