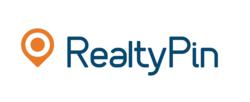 Los Angeles (PRWEB) June 11, 2013
The team at Realtypin.com – a website that analyzes the latest real estate news and developments – has been studying a dramatic drop in the number of mortgage applications to end the month of May. Specifically, there were 11.5% fewer applications on May 31st than there were the week before, as the average rate for a 30-year fixed rate mortgage ticked closer to 4%.
"We knew that those record-low mortgage rates weren't going to stick around forever, and now it looks like those big bargain days could be over," says James Paffrath, the co-owner of Realtypin.com. "While 4% isn't terribly high – at least, compared to what rates have been in decades past – it seems like a mountain to people today."
Mortgage rates spent the entire month of May going up, and the Realtypin.com team says that may only be the beginning. Officials at the Federal Reserve will meet on June 18th to decide if they should curtail Quantitative Easing, their program that buys $40 billion mortgage bonds each month to keep rates low. If they do, mortgage rates would rise even higher.
As far as May goes, refinancing applications took the biggest hit. Specifically, the number of refinancing applications dropped 15%, hitting their lowest point in more than a year.
"Refinancers are the biggest bargain-hunters," explains Paffrath. "Since refinancing is all about saving money, refinancers run for the hills when they see rates go up even a little bit. So, in their minds, to see rates go up for an entire month is very disheartening."
However, the team at Realtypin.com has spent months explaining that climbing mortgage rates aren't all bad.
"While homebuyers would love to get the best deal, higher rates mean that our overall economy is getting better," explains Paffrath. "We say mortgage rates are the 'temperature' of the economy. The higher they go, the better the country is doing as a whole. The key, though, is to see rates that are low enough to drive homebuyer demand – while also rising a bit, to indicate more economic recovery. It's a fine line," says Paffrath.
For more housing market news and analysis, log onto http://realtypin.com.