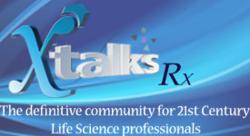 Toronto, Canada (PRWEB) June 11, 2013
The biopharmaceutical industry is caught between mounting pressure to reduce development costs and the need to ensure better outcomes from clinical trials.
Generics, lower approval rates, and global testing requirements have increased drug development costs. Yet, outcomes have remained uncertain in terms of both regulatory approval and market acceptance, and large payers continue to exert downward pressure on prices.
Although the stakes continue to increase, changing regulatory guidelines and advanced data collection methods are creating new opportunities to streamline and better focus the clinical trial process. This has the potential to reduce costs, improve trial predictability and accelerate the time it takes to bring a compound to market.
This webinar will explore the direction clinical research is headed and the role innovation plays in its new course. An expert panel, featuring speakers from INC Research, will share insights on how adapting the process of clinical development at strategic points and implementing new strategies can result in reduced cost and development time. Speakers will also discuss the value of optimizing protocols against development needs and the value of a holistic, end-to-end, approach to optimize trial delivery.
This webinar will present operational plans that are fit for purpose and that leverage leading technology for greater efficiency and predictability in conducting clinical research. Join us for an exciting, interactive discussion!
To learn more about the event, visit:
http://www.xtalks.com/clinical-process-innovation.ashx
Xtalks, powered by Honeycomb Worldwide Inc., is a leading provider of educational webinars to the global Life Sciences community. Every year, thousands of industry practitioners turn to Xtalks for access to quality content. Xtalks helps Life Science professionals stay current with industry developments, trends and regulations. Xtalks webinars also provide perspectives on key issues from top industry thought leaders and service providers.
To learn more about Xtalks visit http://xtalks.com/ContactUs.ashx
Contact:
Karen Lim 416-977-6555 ext. 227
clientservices(at)xtalks(dot)com