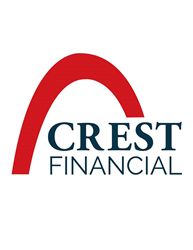 "Crest Financial cares about the communities across the country and looks forward to partnering with meaningful charities."
American Fork, UT (PRWEB) June 18, 2013
Crest Financial, a company that offers secondary financing with No Credit Score Needed, expands its services to supporting charities and relief efforts.
After the events of Hurricane Sandy, Crest Financial felt the need to give back. Crest Financial pledged to donate a percentage of every lease that was completed in the months of November and December. The response was incredible and Crest Financial was able to donate thousands to a wonderful cause.
More recently the epidemics surging across the country have made it more important Crest Financial to give back. For the months of June and July, Crest Financial is going to contribute a part of each funded lease to the American Red Cross to help aide in the relief efforts for the Moore, Oklahoma tornado victims.
In addition to donating to causes close to Crest Financial's heart, they have invited all of their retailers to participate in the Crest Cares Campaign. By sharing their charities and why they are close to their hearts Crest Financial hopes to help worthy causes across the country.
Matt Dishman, Crest Financial VP of Sales and Marketing, states:
"Crest Financial cares about the communities across the country and looks forward to partnering with meaningful charities."
To learn more, contact Crest Financial at pr(at)crestfinancial(dot)com.
About Crest Financial
Crest Financial's corporate offices are in located in Utah and they are the innovative provider of financing solutions for retailers nationwide. They have been in the financial services business for 12 years. Crest's No Credit Check program has helped thousands of customers who needed a financing solution. Please call them at 855-28CREST or visit them online at crestfinancial.com for more information.