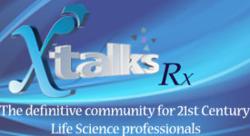 The biopharmaceuticals industry must consider the needs of consumers, distributors, regulators, providers as they develop an approach to communicate product value
Toronto, Canada (PRWEB) June 13, 2013
The biopharmaceuticals industry must consider the needs of consumers, distributors, regulators, providers as they develop an approach to communicate product value. Launching a new product is becoming increasingly complicated in today's healthcare ecosystem because of a variety of issues. For instance, stakeholders require multiple touch points because of diverse business interests and approaches. Coordinating the approach to various stakeholders is complicated and time-consuming for any manufacturer but is especially challenging for smaller, leaner emerging companies.
During this webinar, the panel from Quintiles —a leading biopharmaceuticals company that has played a crucial role in more than 110 global product launches and has helped 23 companies enter the U.S. Market, will discuss how to maximize your product launch by understanding and addressing the needs of all your key stakeholders. This event will also review strategies for organizing all the launch activities across your organization using Allume, a web-based proprietary integrated launch planning solution.
To learn more about the event, visit:
http://xtalks.com/Optimizing-Product-Launch-Multi-Stakeholder-Enviro.ashx
Xtalks, powered by Honeycomb Worldwide Inc., is a leading provider of educational webinars to the global Life Sciences community. Every year, thousands of industry practitioners turn to Xtalks for access to quality content. Xtalks helps Life Science professionals stay current with industry developments, trends and regulations. Xtalks webinars also provide perspectives on key issues from top industry thought leaders and service providers.
To learn more about Xtalks visit http://xtalks.com/ContactUs.ashx
Contact:
Karen Lim (416) 977-6555 ext 227
clientservices(at)xtalks(dot)com