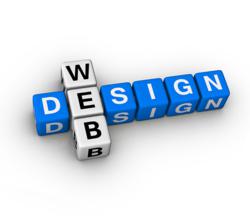 Our aim is to give a helping hand for aspiring entrepreneurs in Singapore.
Singapore (PRWEB) June 12, 2013
Doctor Guru LLP, an inventive web design Singapore company launches a brand new service that helps young entrepreneurs to launch their online business quickly & efficiently at affordable cost with great value.
Currently, most start-ups & young entrepreneurs in Singapore do not have sufficient cash-flow to afford a brick and mortar shop front, that requires high costs of staffing and rental. Doctor Guru offers a value added service called A4dable that offers cheap web design services for them, with great design & functionality.
The most interesting aspect of the package is the complimentary SEO script installation. This is a value added service that helps the website in its ranking on Search Engines. Increased ranking will help them to grow and attract more online leads. There are also other complimentary services such as Google Accounts, Google Analytics, Google Webmaster Tools installations.
Additionally, the website will be built on a Content Management System (CMS) Called WordPress. This platform is user-friendly and allows administrators to easily upload their files such as images, videos, audios within minutes, with no coding knowledge.
Also, a brand new theme installation (worth up to S$60) is included in this package. The theme will be mobile responsive that is optimized for IPhone, IPad, Android users.
"Young entrepreneurs do not have the sufficient tools & capital to overcome monthly rentals & staffing. The fastest way to start a business, in Singapore, is through the internet. More Singaporeans are shopping online on blog-shops and online shopping websites. Also, there is a significantly high search volume for services such as tuition and catering. With A4dable, we can help these group of entrepreneurs to enhance the structure of their business with beautiful web designs and help them grow fast," said Lin Lijie, Director of Doctor Guru LLP. "Our aim is to give a helping hand for aspiring entrepreneurs in Singapore with a reasonably priced web design package," he added.
Doctor Guru LLP is a Web Design company that is located in Singapore and also, specializes in online marketing such as SEO, PPC & Social Media Marketing. Its mission is to provide great value to local businesses. A4dable package service price can be enquired at Doctor Guru's website.