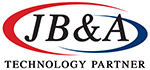 This new alliance of JB&A and Exterity is a perfect example of how JB&A is constantly bringing the most cutting edge technologies to market to fit the demanding and changing needs of media professionals today.
San Rafael, CA (PRWEB) June 11, 2013
JB&A, experts in media management and distribution announced it will be showcasing powerful new IPTV video distribution products and streaming solutions at the InfoComm trade show June 12-14, 2013 at the Orange County Convention Center, Orlando, Florida, Booth 4765, Hall C.
JB&A creates end-to-end media management and IP Video Distribution solutions tailored to the custom needs of today's video professionals. Assembling a powerful array of technologies, JB&A works together with customers, reseller/integrator and vendor partners to develop the best systems to unlock the true potential of their workflow. JB&A stays involved through every step of the process from initial consultation to installation and training.
Continuing its tradition to bring the most advanced and innovative solutions to market, JB&A will be showcasing new customizable portal solutions from technology partner, Exterity, the leading provider of enterprise IPTV communication technologies. Exterity's new portal, ARTIO and a The AvediaStream TVgateway g4370, the latest addition to their successful AvediaStream product line, will be demonstrated at the InfoComm trade show (booth #4765).
"JB&A is excited to be apart of the launch of these vital new products from Exterity," stated Jeff Burgess, CEO, JB&A. "Exterity is a market leader of enterprise IPTV systems and their end-to-end completely modular solutions are a natural and necessary fit for customers in corporate, higher education, house of worship, government and others sectors. This new alliance of JB&A and Exterity is perfect example of how JB&A is constantly bringing the most cutting edge technologies to market to fit the demanding and changing needs of media professionals today."
At InfoComm 2013, visitors will get a hands on look at the new portal ARTIO and AvediaStream TVgateway4370, and see how to create and manage tailored TV, Video on Demand, radio and interactive pages that fully engage viewers across multiple screens and devices. As well, they can easily create and customize a variety of portals to suit particular demographics and add functions such as branding, messaging, access rights, recording and scheduling.
"As experts in helping channel partners and vendors deliver solutions to the US market, bringing JB&A on board follows our successful formula of appointing specialist distributors to help fortify our position and drive revenue," said Colin Farquhar, CEO at Exterity. "We're committed to selling through the channel and know that this partnership will help us build on our existing successes and achieve the growth we want in the US."
In addition to JB&A's partnership with Exterity, other new technology partners include Newtek TriCaster series live production and streaming solutions and Quantum StorNext, Data Sharing and Archiving.
For more information on JB&A's entire product ecosystem visit, http://www.jbanda.com.
Exterity New Portal - ARTIO
ARTIO, can be utilized to deliver multiple feeds and channels, configure access rights, and video content to any audience, thus ensuring that all users are pushed and can pull content relevant to them.
Exterity AvediaStream TVgateway g4370
The AvediaStream TVgateway g4370 blades are free to air live TV and Radio (news, sports, and entertainment, educational, religious) content from two ATSC terrestrial or QAM cable sources over existing IP network. It has the ability to stream 4x the number of channels vs. single tuner devices.
For more information on Exterity visit, http://www.exterity.com.
###
About JB&A
Founded in 1996, JB&A is a leader in the field of video management and distribution dedicated to bringing the most innovative and complete MAM, DAM, IPTV, Streaming and Digital Signage technology solutions to market. JB&A is a unique mix of Consultant, Channel Partner, Solutions Provider and Distributor with an ecosystem of certified, tested and proven products and workflow solutions. Staffed by industry experts, JB&A provides customized training and support guiding clients through every step of their purchase process from presale to post to future growth. JB&A -- a true Technology Partner. For more information visit, http://www.jbanda.com/
About Exterity
Exterity is the market leading enterprise IPTV specialist with products and systems deployed globally by some of the most recognised brands in the world. Exterity solutions enable organisations to distribute broadcast quality digital TV and video over IP networks to an unlimited number of end users. With centralised management, configuration and control, Exterity systems can support large volumes of channels and end user devices without compromising or degrading picture quality.
Headquartered in Edinburgh, Scotland, UK, Exterity has regional offices in Atlanta, Dubai, Hong Kong, Johannesburg, London and Paris and through its StreamForce program of accredited partners works with an extensive reseller and distribution network throughout the world. For more information visit,http://www.exterity.com