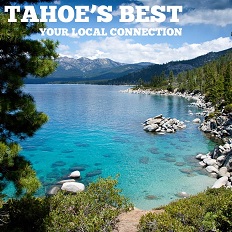 Guests don't have to fork out big bucks for an accommodation with a poolside.
Lake Tahoe, California (PRWEB) June 11, 2013
The weather in Tahoe is warming up, which means it's swimsuit season at the Lake! Reclining at a poolside is one of the best ways to pass the time in Tahoe between biking, boating, and paragliding, so visitors will definitely want to book a vacation rental with a swimming pool for their next summer trip to the lake.
Because there are tons of great Tahoe hotels that feature pools and hot tubs, TahoesBest.com has picked some of the best properties with poolside areas for guests to bask in the sun in the Sierras.
The Village at Northstar
For those guests who want to practice their swimming before jumping in the lake, The Village at Northstar is the place to do it! This Tahoe resort features a six-lane Junior Olympic pool as well as a heated lap pool, so guests can perfect their swimming skills while on vacation in Tahoe. As if that wasn't great enough, there are also two adult spas, a family spa, as well as a kiddie pool for the littles ones to get their feet wet.
There's no better place to learn how to swim than in Tahoe, so guests can sign up their kids for the hotel's swimming lessons, which run from Memorial Day until Labor Day. The hotel also presents a certified aqua aerobics instructors who teaches water aerobic classes at the hotel on certain days of the week during the summer months.
Ferrari's Crown Resort
This Tahoe resort is the mecca for any pool lover. The resort boasts two outdoor heated pools with spectacular views that overlook the lake. The poolside features lounge chairs as well as tables, chairs, and umbrellas perfect for taking shade for a bite to eat between swims. The Tahoe accommodation also presents two hot tubs, one indoors, and the other on the patio with incredible views of the lake. As if that wasn't glorious enough, Ferrari's also provides access to a private beach.
Hyatt Regency Lake Tahoe
Guests will have a difficult time dragging themselves away from the pool oasis at the Hyatt Regency. The inviting pool deck presents a heated lagoon-style swimming pool, which is designed in such a way that guests can swim both indoors and outdoors. The pool area also offers a wading pool where the kids are welcome to splash around.
In addition to the paradise-like-pool, the Hyatt also presents two jetted spas, one that's reserved strictly for adults to kick back and relax in, and another that welcomes the whole family to take a soak. And the best part about the hotel's poolside patio? It's heated all year round, so guests can comfortably take a dip and lounge by the poolside all year round!
Super 8 South Lake Tahoe
Guests don't have to fork out big bucks for an accommodation with a poolside. The Super 8 Lake Tahoe South is a budget-friendly hotel, with not only an outdoor pool, but also a hot tub. The hot tub area is perfect for relaxing tired muscles after a day spent biking the trails.
About TahoesBest.com:
Lake Tahoe is known for outdoor adventures, pristine waters and one of the best wedding destinations in the country. TahoesBest.com is the authority on what to do, where to stay, weather updates and all the best upcoming things to do in Lake Tahoe for outdoor enthusiasts. Use Tahoesbest.com to find information, reviews and deals on all things Lake Tahoe from concerts to vacation rentals. Chloe Mulliner, editor of TahoesBest.com, can help travelers find all the best things to do, places to stay and deals to take advantage of on their next trip.