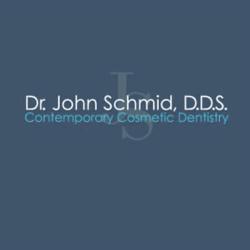 Attaining my fellow was an exciting experience that will help to continue to set me apart from other dentists.
Austin, TX (PRWEB) June 12, 2013
The Las Vegas Institute of Advanced Dental Studies (LVI Global) has officially awarded Austin dentist Dr. John Schmid the designation of Fellow. The LVI Fellow distinction is given when a dentist has completed LVI's Core Series, demonstrating that they have mastered the clinical knowledge, principles, and skills necessary to provide comprehensive cosmetic and neuromuscular dentistry treatment.
The Fellow distinction is only awarded to dentists who have successfully completed a comprehensive exam covering all of the skills and techniques taught in the LVI Core Series (Core I – Core VII), which includes a minimum of 278 continuing education hours of training in advanced dental aesthetics and neuromuscular science.
"Attaining my fellow was an exciting experience that will help to continue to set me apart from other dentists," says Dr. Schmid. In a recent press release, LVI Global stated: "Dr Schmid has set himself apart by choosing the path of lifelong learning."
Neuromuscular dentistry is concerned with the optimal alignment of the temporomandibular joints (TMJ) – the delicate jaw joints that are responsible for opening and closing your mouth. When these joints are out of alignment, they can cause painful headaches and other symptoms. Often, worn-down or crooked teeth contribute to misalignment, making many neuromuscular issues both aesthetic and functional in nature.
By undergoing elective, continuous training at LVI, Dr. Schmid has proven his commitment to quality dental care and a desire to master complex aesthetic and neuromuscular procedures in order to provide the best possible care for his dental patients.
About John Schmid, DDS
With over a decade of experience in advanced dental care, Dr. John Schmid established Contemporary Cosmetic Dentistry in 2001 with the goal of getting away from the busy, insurance-driven model of many dental practices. Dr. Schmid and his staff are committed to offering individual attention to each of their patients, with highly personalized care that is tailored to the unique needs of every smile. As part of his commitment to excellence in patient care, Dr. Schmid offers free consultations to new patients.
After receiving his Doctorate in Dental Science (DDS) from the University of Texas Health Science Center, Dr. Schmid went on to study Advanced Anterior Aesthetics, Advanced Functional Dentistry, Orthotic Maintenance, Dynamic Adhesion in Reconstructive Dentistry, Neuromuscular Occlusion, Comprehensive Aesthetic Occlusal Reconstruction, Full Mouth Reconstruction, K7 Technology, and Neuromuscular Coronoplasty at the prestigious Las Vegas Institute for Advanced Dental Studies.
Learn more about Dr. Schmid and Contemporary Cosmetic Dentistry at http://www.cosmeticdentistryaustin.com.