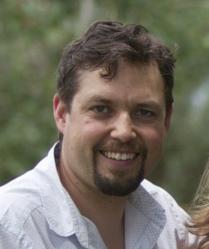 Modern technology solutions, excellent reputation and visionary leadership will make Blizzard go far.
Glenwood Springs, CO (PRWEB) June 11, 2013
Blizzard Internet Marketing, Inc., a leading nationwide online marketing firm offering SEO, PPC, social media, email marketing, web design, reservation booking engine and real estate listings integration services, announces the addition of Eric Fullerton as Vice President of Sales and Marketing.
Serving more than 200 hotel, resort, vacation rental and real estate companies in markets in North America, ranging from the Florida Keys to the Hawaiian islands, Blizzard has been recognized as one of the "Top 30 SEO Companies" in the world by TopSEOs.com. For several years running, Blizzard has earned the Constant Contact All Star Award for email marketing results that ranked among the top 10% of Constant Contact's international customer base.
Drawing on his unique internet marketing and technology implementation background, Eric's expertise has helped many leading companies develop innovative solutions online which have lead to increases in business and enhanced ROI. In addition to 13 years of employment in eCommerce/web architecture and marketing positions with Aspen/Snowmass Resort, Stay Aspen Snowmass, Sport Obermeyer, and Ski.com, Eric has consulted and helped transform the online presence of over 150 websites in the hospitality and online industries.
Eric is known in hospitality and SEO industry circles for his cutting edge, engaging and entertaining conference presentations/workshops.
"I am very excited to be a part of this expert team at Blizzard Internet Marketing," says Eric, "In the short time I have been here, it is clear that this company's customer-centric values, service, and professionalism provide a high caliber of comprehensive marketing solutions for hotel, resort, vacation rental, and real estate companies in the US. I am confident that with our modern technology solutions coupled with our excellent reputation and visionary leadership we can go very far."
Susan Blizzard, CEO and owner of Blizzard Internet Marketing commented, "We are very excited to have Eric as a member of our team. For the past 16 years, our employees have helped thousands of hospitality businesses achieve their online marketing goals through a wide-range leading edge, high ROI, and high priority online marketing techniques. Our professionally-certified marketing experts average 6 years of employment with Blizzard, and have a wealth of information and experience to share with our customers. With his in-depth experience as a marketing professional for hospitality companies, as well as his excellent public speaking abilities, Eric is an ideal fit to tell the marketplace about what Blizzard has to offer."
Eric Fullerton holds Bachelors degrees from UC Santa Cruz in philosophy and psychology and a MBA with an emphasis in Marketing/eCommerce from the University of Phoenix.
Blizzard Internet Marketing, a leading provider of online marketing and web design services nationwide for hotels, vacation rental property managers, and other hospitality businesses, has been recognized as one of the "Top 30 SEO Companies" in the world, as well as one of the "Top 50 Family Owned Companies" in Colorado.
For more information on Blizzard Internet Marketing, Inc. please visit: http://www.blizzardinternet.com or call 888-840-5893.