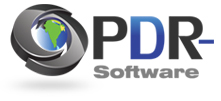 (PRWEB) June 17, 2013
PDR-Software recently announced that the vehicle database for their estimating software has now been updated to include year, make, model and trim level, with the database reaching up to 20,000 vehicles and offers coverage for the most popular vehicles in the world. "Our product is suitable for Paintless Dent Repair technicians all across the globe," said Eric Seidel, President and CEO of Web-Est, PDR-Software's product distributor. "The expansion of the database is part of a continued focus to provide PDR techs in every part of the world with the tools they need to be successful at their work. These updates to the database will help them be more specific and thorough in their work for their customers." You can read the full announcement by PDR-Software by visiting their PDR Corner Blog.
PDR-Software developed PDR-Estimating Software & PDR-Hail Manager with Community Data Group, LLC (CDG) and is distributed by Web-Est, LLC. PDR-Estimating Software was developed with a large user group of Mobile-Techs who specialize in Paintless Dent Removal. Web-Est is a leader in online Collision Estimating Software and has a customer base of 1,000's of users across the United States. The company's software users write tens of thousands of estimates monthly. Web-Est is based in Oldsmar, Florida. Community Data Group(CDG) is an organization that develops technologies and Product's which create Business Intelligence data for the Product's users. CDG are developers, investors and strategic advisors to all their projects. The company is based in Tampa, Florida.