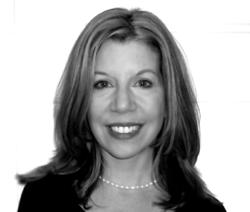 We look forward to seeing all our colleagues at Digital Pharma West, and discussing mobile trends and strategies.
Chester, NJ (PRWEB) June 12, 2013
Pursuit Solutions (http://www.pursuit-solutions.com), a provider of personal selling optimization technology and services for Life Sciences sales and marketing organizations, today announced that it will be presenting at Digital Pharma West in San Francisco on Monday, June 24 at 3 PM, "Bridging the Mobile and Digital Divide: How Forward Thinking Commercial Leaders are Redefining Customer Engagement with a Combined Mobile and Digital Strategy." (http://www.pursuit-solutions.com/events/digital-pharma/)
VP of Client Solutions, Elissa Guerra, and Mobile Strategy Lead, Eunjoo Pluenneke, will discuss their experiences across commercial stakeholders working to redefine the mobile and digital landscape.
Pursuit invites conference attendees to participate in this discussion and to see Pursuit's mobile field force application CLEARSKY in action at Pursuit's booth.
For more information on attending the conference or on this event, contact Pursuit Solutions by calling 1.908.876.0040 or sending an email to info(at)pursuit-solutions(dot)com.
About Pursuit Solutions
Pursuit Solutions provides sales and marketing optimization solutions for Life Sciences. Its flagship product, CLEARSKY, provides the pharmaceutical Field Force with an intuitive and powerful Closed-Loop Marketing solution, that in concert with the client's Multi-Channel Marketing (MCM) system enables the user to be aware of marketing touch-points, receive data-driven Interactive Visual Aid (IVA) and other tactic recommendations, and cater presentations to their customers' interests.
Pursuit's Project Services allow Life Sciences sales and marketing leaders to focus on the strategic aspects of their initiatives. They can feel confident that their visions will be executed with minimal project risk and their desired outcomes will be achieved when Pursuit Solutions is supporting them. Project Services provides structure, governance and communication across the client's internal departments, their partners and service providers.
Pursuit Solutions is headquartered in Chester, NJ, with offices in Boston, MA, and in the southern San Francisco and Orange County, CA areas. For more information, visit http://www.pursuit-solutions.com.
# # #