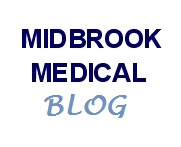 We want to share what we know with those involved in infection prevention. And we hope then they will share what they know with us. Together we can get this information out and start moving towards a change
Jackson, MI (PRWEB) June 18, 2013
Hospital-acquired infections (HAIs) are the 4th leading cause of death in the United States. They kill more people every year than breast cancer, prostate cancer, and automobile accidents combined. One route of HAI transmission comes from reused surgical instruments, making the role of the Central Sterile Processing Department one of the most important when it comes to infection prevention. However, hairdressers, truck drivers, and even dog groomers must be licensed to do their jobs, members of the CSPD require no certification at all. Take a look at this segment of The Today Show describing the shortcomings in surgical tool cleaning today.
Midbrook Medical is hoping to start the discussion on improving infection prevention and do their part to lower the HAI rate. They believe that before any significant improvement can take place, there first needs to be a better awareness of the causes of and reasons for the current rate of HAIs. There also needs to be a better understanding of current infection control measures in general, as well as seeing where and how improvements should be made. This education is vital to reaching the ultimate goal of total HAI elimination.
Hoping to be a part of the solution, Midbrook Medical has taken steps towards becoming an educator and resource for those interested in learning more about improving infection prevention in their healthcare facilities. Their new daily blog provides facts and statistics, discussion on the latest medical advances and topics, updates on Midbrook Medical's newest infection prevention products and more. The blog posts are presented in an informal and entertaining manner, making the information easy to understand, learn, and remember. In addition, the employees of Midbrook Medical are constantly looking for news updates and study results to share on their Facebook, Twitter, and LinkedIn pages. Embracing social media as their tool for education makes it that much easier for those interested to not only learn but also to share what they have learned with others in their field.
Midbrook Medical's Jamie Crowley says, "We want to share what we know with those involved in infection prevention. And we hope then they will share what they know with us. Together we can get this information out and start moving towards a change."
Midbrook Medical provides sterile processing departments, surgery centers and acute care facilities across the globe, with top of the line infection prevention cleaning and decontamination products and equipment.
For more information on Midbrook Medical's innovative, state of the art products for Sterile Processing Departments, contact Midbrook at:
Website: http://www.midbrookmedical.com
Email: sales(at)midbrook(dot)com
Telephone: 1-517-787-3481
Check out the Midbrook Medical Blog for yourself, or look for updates on their Facebook, Twitter, and LinkedIn pages.
Facebook: https://www.facebook.com/midbrookmedical
Twitter: https://twitter.com/MidbrookMedical
Linkedin: http://www.linkedin.com/company/695360?trk=NUS_CMPY_TWIT