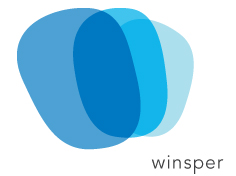 Boston, MA (PRWEB) June 12, 2013
Winsper has recently been retained by four new clients, adding accounts in the management consulting, procurement, e-commerce, and supply chain management industries.
The new clients are:
Beacon Consulting Group (Boston, MA) – A trusted advisor who provides management consulting to global financial and investment firms seeking to achieve and sustain a competitive advantage. Winsper has been retained for strategic counsel as Beacon continues to build its brand.
PartsRiver (San Francisco, CA) – A progressive B2B e-commerce platform whose database has over 9 million industrial parts. Winsper has been hired for brand strategy and web and messaging optimization.
ToolsGroup (Boston, MA) – A software company that provides leading brands with demand planning, demand sensing, promotion forecasting, and inventory optimization solutions. With over 250 customers worldwide, their impressive client roster includes Danone, Coca-Cola, Colgate-Palmolive, and Guinness. Winsper has been hired to provide strategic counsel, analytical services, and CRM deployment via the Pardot platform.
WayPart (San Francisco, CA) – An industrial parts search engine whose mission is to revolutionize the way buyers search for and purchase industrial parts has hired Winsper to provide brand management and counsel, social media strategy and execution, business intelligence, and website copy editing services.
About Winsper
Winsper is an independent business and marketing consulting firm headquartered in Boston, MA. Winsper devises new ways for its clients to build their brand value over time and sales overnight by providing solutions such as Enterprise Marketing ROI, Insourced Business Leadership, Innovation Strategy, and Customer Engagement. Winsper represents both emerging and established companies in a variety of industries including finance, retail, and technology industries markets. Client experience includes IBM, STIHL USA, Spencer Trask & Co., SAP Americas, Teradata Corporation, Inglesina, Museum of Fine Arts, Boston, Brevard Brewery, Moonrock Paper, American DG Energy, Hypertherm, and Toffler Associates. Winsper is part of Worldwide Partners, representing 90 agencies with 137 offices in 54 countries with over $3.9 billion in capitalized billings.