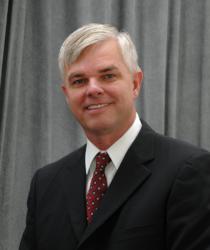 New London, NH (PRWEB) June 12, 2013
Jimmy Dixon is a consultant and educator with Oliver Wight Americas, providing companies with guidance in their development of global Integrated Business Planning (Advanced Sales and Operations Planning).
Dixon joined Oliver Wight Americas in 2011 with extensive senior management experience within global pharmaceuticals and nuclear fuel manufacturing. Since joining Oliver Wight Americas, he has provided counsel to C-Level leadership teams of diverse global manufacturers including consumer goods, medical devices, food and beverage, and industrial equipment.
Prior to joining Oliver Wight Americas, Dixon served as the Vice President of Global Supply Chain with Westinghouse Electric in Columbia, South Carolina, where he developed and led the global sales and operations planning process and integrated supply chain strategy. The majority of his corporate leadership expertise was developed with GlaxoSmithKline Pharmaceuticals in Raleigh, NC, where he spent 18 years progressing to a senior director role overseeing U.S. distribution, transportation, and import/export functions.
Dixon has held key executive positions as a global supply chain management expert responsible for improving profits, enhancing value, and delivering savings. His involvement in enterprise-level planning and decision making with top-tier executives has delivered multi-millions in cost savings. He has helped companies overcome complex business challenges and make high-stakes decisions within fast-paced, high-pressure environments. Dixon supports clients internationally and is based in Columbia, SC. He holds a BS in Industrial Technology from East Carolina University.
About Oliver Wight
Oliver Wight principals are the leading business improvement specialists who educate, coach, and mentor people to lead and sustain change on the journey to business excellence and outstanding business performance. The largest worldwide consultancy of its type, Oliver Wight has offices throughout Europe, in North and South America, and the Asia/Pacific region.
Oliver Wight supports its clients by providing best practice knowledge transfer through education events. By mobilizing a critical mass of motivated key influencers and opinion leaders, we enable the application of best practice to the client's business through facilitated workshops and provide on-going coaching support through design and deployment. Please visit us online at http://www.oliverwight-americas.com.