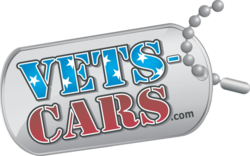 "It's really very simple, added Walsh, "I tell our dealers it is as much about process as it is about price. Do the right thing and create a car-buying experience in which you would feel comfortable sending your own son or daughter."
Birmingham, AL (PRWEB) June 12, 2013
Honda Carland of Roswell Ga. has been selected for membership into Vets-Cars. It's a new program specifically designed for dealerships that represent a specific code of conduct conducive to supporting military and veteran families.
Vets-Cars founder, Chris Walsh said, "They're our most deserving citizens. We can never re-pay them for the sacrifices they've made, but we can make an effort to show our appreciation. This is our way of saying thank you."
Vets-Cars dealers must pledge a code of conduct of Honesty, Efficiency, Respect and Openness, (HERO) in their business with the military and veterans.
Selection of members is based on a dealership's manufacturer's customer satisfaction ratings, local reputations and level of dedication or involvement with our troops and veterans. Servicemen and women receive low, up-front pricing; fair market value on trade-ins, and a superior showroom and ownership experience. The Vets-Cars dog-tag logo identifies participating dealers and acts as a veteran's assurance of a superior purchase.
"It's really very simple," added Walsh, "I tell our dealers it is as much about process as it is about price. Do the right thing and create a car-buying experience in which you would feel comfortable sending your own son or daughter."
For more information on the Vets-Cars program, please visit http://www.HondaCarland.com.
About STRONG, LLC:
STRONG LLC is an automotive research and media company working with dealers and manufacturers in the United States. The company headquarters are located in Birmingham, Alabama and can be reached at 205-313-4000 for more information.
Contact:
Connie Marefka, Director of Account Services
Strong, LLC
205.313.4000
http://www.StrongThinking.com