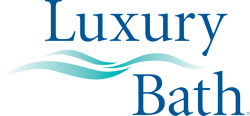 Glendale Heights, IL (PRWEB) June 11, 2013
Dads need their bathroom time too. That's why bathroom remodeling company Luxury Bath is releasing their list of the top Father's Day bathroom gift ideas for the dad, husband, son or friend that takes bathroom time seriously. Instead of the stereotypical Father's Day necktie or sweater, the bathroom remodeling company is releasing a list of bathroom gift ideas that are sure to impress him this Fathers Day.
Shaving Kit
Add a little luxury to his daily bathroom routine by getting him a shaving kit. Many bathroom shaving kits consist of brushes, bowls, gels and soaps that will leave his face feeling extra smooth and moisturized. Whether opting for a deluxe package or a simpler design, give him a bathroom gift that he'll use every day.
Monthly Magazine Subscription
Is Dad the ultimate bathroom reader? Let him enjoy his solitary moments with the bathroom gift of a monthly magazine subscription. With a wide variety of sports, health, tech and political magazines in the world, he'll love reading his favorite topics while in the bathroom.
Personalized Bathroom Towels
Whether it's his initials or favorite team logo, personalized bath towels can be a great bathroom gift this Father's Day. Avoid those awkward moments when he walks out of the bathroom in mom's pink bath towel, and give him a bathroom gift that he'll be proud to use.
The Gift that Keeps on Giving
Looking to really impress him this Father's Day? Give him the gift of a bathroom remodel, with a new shower, bathtub, or tub to shower conversion. Let Dad enjoy one of Luxury Bath's soaker tubs or shower spas, giving him more time to relax in the bathroom. Luxury Bath also offers easy access showers, walk-in tubs, and other aging in place solutions that make using the bathroom easy and enjoyable.
About Luxury Bath
Luxury Bath (http://www.luxurybath.com) has been providing one-day bathroom remodeling updates and ideas since 1991. Supplying over 900 different bathroom remodeling companies across North America, Luxury Bath offers customers new bathroom ideas and provides high quality affordable bath remodeling products.
###