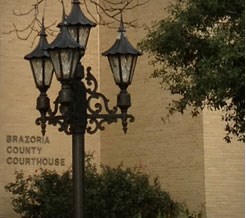 Our practice, through both legal representation and mediations, has grown exponentially
(PRWEB) June 17, 2013
With an estimated move date of June 21, 2013, the attorneys and staff at the Powell Law Firm are changing locations to add additional square footage to their office space in order to expand their mediation resources and practice.
"Our current office has 1,382 square feet," says attorney-mediator John Powell III, "which has become a little cramped for three attorneys, a paralegal and a receptionist. With the additional space the new location will have, not only will we be able to better serve our clients—our day-to-day operations will run a lot smoother."
For 2012 and 2013, John Powell III has served as President of the Brazoria County Bar Association, of which he has been an active member since 2009. Established in 1941, the Brazoria County Bar Association works to ensure that local attorneys are able to continue professional education while upholding their members to the highest standards of honesty, integrity and ethics. Through those same standards, Powell has been able to grow his own law firm to the successful business it is today.
"Our practice, through both legal representation and mediations, has grown exponentially. We are excited about the prospects of that growth and believe that the new location will provide better facilities in which to both work/practice and to conduct mediations for other attorneys and their clients."