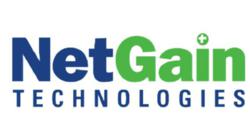 "When we make the decision to acquire another company, we look for one that shares our values and desire to create happy clients. I believe we found that in NCDTech." - NetGain Technologies' CEO Mark Jacobson
Lexington, KY (PRWEB) June 11, 2013
NetGain Technologies announced its acquisition of St. Louis-based NCDTech. Founded in 1997, NCDTech is a top provider of managed I.T. services and business technology consulting.
"We are delighted to expand NetGain Technologies into St. Louis. I see a lot of potential and opportunity," said CEO Mark Jacobson. "When we make the decision to acquire another company, we look for one that shares our values and desire to create happy clients. I believe we found that in NCDTech."
NCDTech Founder John Forti started his business in 1997 while attending Microsoft and Linux classes with the intent to put his knowledge to real-world use and provide excellent technical support. But his entry-level technical services for the small and medium business environment quickly grew into a well-established St. Louis I.T. company.
"Since founding NCDTech, I've been proud to bring top I.T. service to my clients and I've been amazed as I watched my business grow. Now, through the acquisition, we have the option to compete for larger opportunities, and be part of a larger organization. I am very excited to have raised the ceiling for everyone." explained Forti.
By joining NetGain Technologies, NCDTech clients and area organizations have expanded, award-winning services available to them, like 24x7 helpdesk, and additional resources from partners like EMC2, HP, and Cisco. Through these additional resources and best-in-class solutions, NetGain Technologies intends to maintain the solid customer based as well as grow its market share in the St. Louis area.
NetGain Technologies seeks healthy organizations with a solid group of clients before proposing an interest to acquire. Due to this successful formula, NetGain Technologies intends to keep NDCTech's current team in place, as they will continue to serve their clients.
This acquisition represents NetGain Technologies' fourth expansion in three years and demonstrates their growth as a regional leader in the managed I.T. services industry. The company acquired Lexington-based, IntraSource in 2012.
About NetGain Technologies:
NetGain Technologies is a leading provider in the design, procurement, implementation and management of high-performance IT solutions. With services ranked among the best in the nation and world by CRN Tech Elite and MSPmentor respectively, a multi-state regional footprint and almost three decades of experience; we've helped over 1,000 unique clients thrive by leveraging our best-in-class service and support programs. Our highly qualified and experienced professionals align our best-in-class support programs to meet our clients' needs for positive business outcomes. Learn more at http://www.netgainit.com.