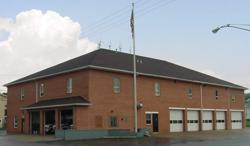 Since choosing EMS Manager, we now we save at least 20 hours every week in scheduling related labor.
McConnelsville, OH (PRWEB) June 10, 2013
In today's world, we search the Internet for all sorts of reasons, including seeking out products and/or services that make our jobs easier, save us time and save us money. The Internet has brought many new products and services to light and very often is the conduit to the service itself, such as with SaaS (Software as a Service) systems.
"In November of 2010, I turned to the Internet to find an online employee scheduling system to replace our spreadsheet method. Scheduling on a spreadsheet took a lot of time and many mistakes were made, which took me even more time to fix. The employees would either email me or submit a piece of paper with the days they were available. Some emails would end up in my spam folder or their slips of paper would become lost, so sometimes employees didn't get scheduled at all. Since choosing EMS Manager, we now we save at least 20 hours every week in scheduling related labor. We have it set so the employees can sign up for the days they want to work and after the 25th of the month I take about 30 minutes to make any necessary changes, if needed, and it's done," explains Terry Robison, Squad Lt at M&M Fire Department, McConnelsville, Ohio.
This department has 12 full-time and 12 part-time employees who previously had to either call in or drive to the station to check their schedules, then the staff would have to be contacted again every time the schedule changed. "With EMS Manager our staff can just get online or use the mobile web app on their smartphone to log-in to the system. They can easily sign up for shifts, view the events calendar and join in on our forum. Both our Chief and myself use the mobile web app for shift coverage information on a regular basis," adds Robison.
According to Robison, another important EMS Manager feature for his agency is the texting ability. Since M&M dispatches for all six of Morgan County's volunteer fire departments, they recently started using EMS Manager's texting feature throughout the county. "With us being a small populated rural county and most families having both spouses working, volunteers are sparse. Being able to supplement our main dispatching with texting helps in the notification of these volunteers that work outside our normal paging coverage area. This enhances the safety of all our county's first responders by quickly notifying personnel when their department has had an incident," indicates Robison. "EMS Manager is ideal for our countywide alert system."
Serving the community since 1930, the Malta & McConnelsville (M&M) Fire Department is located in McConnelsville, Ohio on the east bank of the Muskingum River across from Malta, Ohio. The agency provides service to a population of 14,898, covering 421 square miles. Their long tradition of excellence is based on their steadfast motto "We care."
Aladtec, Inc. is a proud provider of web-based software solutions for online employee scheduling and workforce management applications. The company's flagship products, EMS Manager and FIRE Manager, are leaders in the public safety sector. Together with their newest product, Zanager, they serve nearly 1,000 EMS agencies, fire departments, police departments and other businesses. Over 60,000 employees use Aladtec's online employee scheduling and workforce management products. Aladtec is headquartered just outside the Minneapolis/St. Paul metro area in Hudson, Wisconsin. For more information, visit http://www.aladtec.com.
# # #
CONTACT INFORMATION:
Aladtec, Inc.
906 Dominion Drive
Hudson, WI 54016-4538
(888) 749-5550 Toll-Free
(715) 690-2300 Phone
(801) 406-5550 Fax
mellissa(at)aladtec(dot)com
info(at)aladtec(dot)com | http://www.aladtec.com