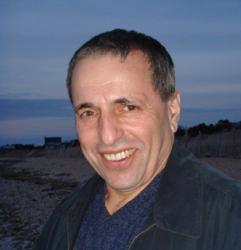 Atlanta, GA (PRWEB) June 11, 2013
eMag Solutions, LLC ("eMag Solutions" or "eMag") an international provider of data management, processing and restoration services announced today that Alexander Gessen, Computer Forensic Investigator, was awarded the credential of "Certified Computer Examiner" (CCE) by the International Society for Computer Examiners (ISFCE). This certification is rapidly growing in size, recognition and desirability. Not surprisingly, many government agencies and corporations require computer forensic examiners hold the CCE accreditation to participate in eDiscovery initiatives on their behalves.
The ISFCE is an internationally recognized organization whose primary objective is the creation and maintenance of exceptional standards for computer examiners around the world. The CCE signifies computer forensic competency and legitimacy and is rapidly becoming one of the foremost certifications in this field. This elite certification is possessed by less than 1,000 individuals worldwide and granted only after an applicant has accomplished a rigorous, standardized testing process.
"Alexander's recent certification is bar none one of the most meticulous and grueling achievements in the litigation support field," commented Steve Johnson, eMag's Vice President of Operations. "I am exceptionally proud that Mr. Gessen has completed this course thus enabling us to continue to grow and develop the unique credentials and resources that comprise eMag Solutions."
"I am both honored and grateful to have earned this highly reputable certification," said Computer Forensic Investigator Alexander Gessen. "As an industry leader, it is of the utmost importance to offer an unsurpassed level of expertise to our client base."
Mr. Gessen is an International Information Systems Security Professional (CISSP), Security+ Licensed, an EnCase Certified Examiner (EnCE) in addition to his latest Certified Computer Examiner accreditation. He holds over 8 years experience with computer, network and mobile device forensic investigations, over 8 years eDiscovery and litigation support experience, 12 years information security experience and over 20 years of IT and software development experience. He is an active member of many prominent industry organizations including InfraGard, HTCIA, HTCC and ASDFED. Mr. Gessen attained his Masters Degree in Electrical Engineering from Moscow Power Institute and a second Masters Degree in Computer Science from Moscow State University.
About eMag Solutions, LLC
eMag Solutions, LLC is an international Patriarch Partners company headquartered in Atlanta, GA with additional data service centers in New York City, and the United Kingdom. eMag Solutions is dedicated to providing highly reliable data recovery, data management and eDiscovery services to corporations, government agencies, law firms and legal services providers. An industry pioneer for over four decades, eMag Solutions has an unmatched ability to process any data format from any source, on-site, in any jurisdiction around the globe. Learn more about our flexible solutions delivered via private or public cloud at http://www.emagsolutions.com
About Patriarch Partners, LLC
Patriarch Partners, LLC, is a private equity firm and holding company managing 75 companies across 14 industry sectors with revenues in excess of $8 billion. Founded by Lynn Tilton in 2000, Patriarch was built upon a proprietary patented financial model designed to manage and monetize the distressed portfolios of financial institutions. For more information, please visit: http://www.patriarchpartners.com.