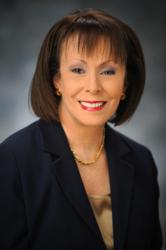 Pittsburgh, PA (PRWEB) June 11, 2013
Regina Broudy, president of Clayton Kendall, Inc., has been selected as the Western Pennsylvania and the state Small Business Person of the Year. Carl Knoblock, Western Pennsylvania SBA district director, will present Broudy with the awards at a ceremony held at Clayton Kendall on June 28. As the Pennsylvania state award winner, Broudy will compete for the national title in Washington, D.C. on June 21.
Broudy founded Clayton Kendall in 1999 when she purchased the assets of a small screen-printing and embroidery business. She and her sons, Daniel and Michael, have grown the company from nine employees working in a rented office space to a custom-built facility on five acres with a staff of 65 people. By the end of 2013, Clayton Kendall plans to hire an additional five to ten employees.
Clayton Kendall's success didn't happen overnight. Early on, Broudy joined almost every organization to grow her network. The company's first big break happened at a local chamber of commerce meeting.
"I never imagined that sitting next to a gentleman at a meeting would have such a positive impact on our company," Broudy commented. "He owned the local franchise of a popular restaurant chain, and fourteen years later, we still provide the franchise chain with its custom printed materials, banners, and branded apparel."
Additional networking, referrals, and a strong online presence, along with Broudy's business acumen, effective decision making and leadership skills, enabled Clayton Kendall's reputation and clientele to grow. As a result, the company has become the largest branded merchandise distributor in Pennsylvania.
According to Knoblock, Broudy is a prime example of a business owner who utilized partnerships to further diversify her business. "She has fostered relationships with multiple companies in a variety of industries and knows what works," he said.
Customers rely on Clayton Kendall to develop customized branded merchandise programs to help them manage their brand, control cost, and streamline the ordering of their promotional products, custom apparel, and printed materials. The company's dedicated in-house departments, coupled with its proven 360 Degree Branded Merchandise Process, ensure companies get the products they need, when and where they need them.
As part of Clayton Kendall's growth strategy, Broudy created rushIMPRINT.com, a division that focuses on "speed," with a one to three day turnaround on the thousands of products available on the website.
"We're here to help companies that don't have the time to wait up to two weeks for their promotional products to be printed," she said. "Our customers appreciate and rely on this unique service."
In 2008, the company expanded into the Canadian market with rushIMPRINT.ca. Last year, Broudy realized another opportunity to increase Clayton Kendall's presence in Canada with AllSafetyGear.ca which offers personal protection safety products.
Being a family-owned business, Broudy has created a culture that combines collaboration, hard work, innovation, and enthusiasm.
"Clayton Kendall's continued success is a team effort. Our employees are very dedicated and go above and beyond each day," Broudy said. "We are very proud of our accomplishments and to be recognized by outside organizations and associations is wonderful."
In 2012, Clayton Kendall was recognized by the Pittsburgh Business Times as one of the Top 100 Fastest Growing Companies and one of the Best Places to Work in Western PA. Broudy also received the National Association of Women Business Owners (NAWBO) Member of the Year award.
In March, the Three Rivers Advertising Specialty Association (TRASA) recognized Clayton Kendall as the 2013 Distributor of the Year. To win the regional and state Small Business Person of the Year awards, soon after, was an unexpected honor for Broudy.
"To be selected out of such a diverse group of small business owners is very humbling," commented Broudy. "Receiving both the regional and state awards validates the hard work that Clayton Kendall puts forth on a daily basis. I look forward to the trip to Washington, D.C. as the state of Pennsylvania Small Business Person of the Year nominee for the national award."
About Clayton Kendall
Clayton Kendall provides businesses with customized branded merchandise programs to help them better manage their promotional products, decorated apparel, and printed materials. The company specializes in tailoring each program to meet the unique needs of its customers throughout the United States and in Canada. Clayton Kendall's service offering includes graphic design, product selection and sourcing, customized online ordering systems, printing services, distribution and fulfillment services, and program management.
Clayton Kendall is a privately held company headquartered in Monroeville, Pennsylvania, and is the largest promotional products and decorated apparel distributor in the state. The company is certified by the nationally recognized non-profit National Women Business Owners Corporation (NWBOC) and Women's Business Enterprise National Council (WBENC) as a Women Business Enterprise (WBE). For more information, visit http://www.claytonkendall.com.