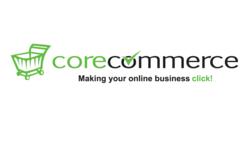 I love being a mompreneur. I can make my own schedule, spend time with my two year old and make healthy, home cooked meals for my family.
Franklin, TN (PRWEB) June 13, 2013
CoreCommerce, the leading hosted e-commerce solution, announced the winners of the Mompreneurs Rock! contest today. The contest was open to all mompreneurs with a current business, regardless of industry. The first place prize included a professional design package from the CoreCommerce Design Team, among other prizes. Second and third place winners received a package that included six months of free CoreCommerce service, gift card and more. "Our intention with this contest was to help mompreneurs, bring awareness to their businesses and encourage aspiring mompreneurs to start their own successful businesses too," said CEO Matt DeLong.
The Mompreneurs Rock! contest first place prize was awarded to Amy Wohlgemoth, owner of eco-friendly Buttons Diapers of Mount Vernon, Washington. Buttons Diapers is an environmentally responsible, washable cloth diaper, which has become a very popular solution for eco-conscious moms. For the Wohlgemoths, Buttons Diapers is truly a family affair; both she and her husband designed the product. "I love being a mompreneur. I can make my own schedule, spend time with my two year old and make healthy, home cooked meals for my family," noted Wohlgemoth.
ButtonsDiapers.com launched last year with CoreCommerce and has been very successful. "Our sales have doubled every month since we opened. CoreCommerce has done a wonderful job helping us create a professional, easy to use website," says Wohlgemoth. As with many entrepreneurs, she finds her business to also be a creative outlet, from choosing new fabrics to designing marketing material.
Second place was given to GnomeWorks Puzzles, an e-commerce store started by Kimmy Armstrong and Pat Travis, two Hagerstown, Maryland moms who love jigsaw puzzles. "Running our online business has given us more flexibility, family time and we aren't locked down into a set work schedule," said Travis. Armstrong and Travis were inspired to start creating their own wooden jigsaw puzzles because they felt most puzzles had boring or dark artwork. "With CoreCommerce, our online store is very flexible, easy to use and fits into our budget," said Armstrong. "The visibility we received from having an online store led us to manufacture puzzles for the 2012 Christmas season that ended up being sold in Bergdorf Goodman's and other fine retailers."
Kelly Crispen of Elizabeth Street Cosmetics was awarded third place in the Mompreneurs Rock! contest. Crispen started her own San Francisco based e-commerce business after being in the cosmetics industry for eighteen years. "I was tired of missing most of my children's baseball games because of work. Creating my own company has allowed me to have more family time and opened doors to meeting many amazing clients," offered Crispen. "I couldn't be happier with my newfound freedom and creativity to make my dream of owning a cosmetics line come true."
Her paraben-free cosmetics are infused with antioxidants and have names inspired by San Francisco neighborhoods.
About CoreCommerce:
CoreCommerce is the leading hosted ecommerce shopping cart solution for entrepreneurs and growing businesses.
Founded in 2001, CoreCommerce provides easy to use, feature-rich solutions you need to create an engaging online store, including integration with over 100 partners that offer a variety of payment gateways, shipping and fulfillment, e-mail marketing and social media services. Respected for their Legendary Support™, Core Commerce has a knowledgeable, friendly customer service team that is devoted to helping you craft a dynamic online store.
Winner of the 2012 American Business Awards' Gold Stevie® for Programming and Design, and two Silver Stevie® Awards for both Computer Software and E-commerce website categories.