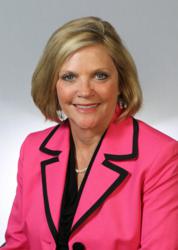 CHICAGO (PRWEB) June 12, 2013
Care Communications, Inc. (CARE) a national health information management (HIM) consulting and outsourcing firm, announced the appointment of Kate Curry to the position of National Sales Manager – Key Accounts.
Most recently, Curry was Sales Director at Morrisey Associates, Inc. in Chicago. She has over 25 years of experience in the healthcare industry and has held several positions at a large teaching hospital in the Chicago area, including Medical-Legal Correspondent, Trauma Registry Coordinator, Quality Resource Manager and Operations Manager. In 2004, she transitioned to a career in sales, selling web-based educational programs to pharmaceutical companies and care management solutions to hospitals.
At Care Communications, Curry will be responsible for leading sales activity focused on continuing growth for key data quality and coding services, including coding quality review and education, coding audits and coding staffing and support services for hospitals and physician practices.
"Kate has extensive experience leading cohesive work teams and has a strong knowledge of hospital financial and operational issues," said Kathy Johnson, RHIA, Vice President and General Manager of Data Quality and Coding Compliance at Care Communications. "At CARE she will be able to continue to use her experience to understand client needs and present the solutions to best meet those needs."
About Care Communications, Inc.
Care Communications is a nationally recognized leader in health information management and has served the data quality needs of leading health care organizations since 1976. Care Communications offers the industry's most comprehensive suite of health information consulting and outsourcing services, including coding production, coding audits and education, ICD-10 transition, EHR data quality and integrity services, interim management, cancer registry, clinical research support and leadership development. Care Communications is the preferred vendor for Novation and has been an Elite Award winner as one of Chicago's "101 Best and Brightest Companies to Work For" for the past five years.
# # #