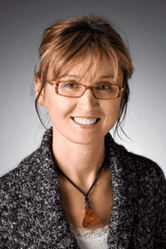 San Marcos, CA (PRWEB) June 10, 2013
Dr. Valentina Obradovic of Adriatic Dental is now offering the FDA cleared Laser Assisted New Attachment Procedure to patients in San Diego who require gum treatment. She was one of the first San Diego dental professionals to offer laser dentistry. Many people with missing teeth may be eligible to receive dental implants. However, they must be in good oral health, including having a healthy jawbone and healthy gum tissue so that the implant will be properly supported in the mouth.
Adriatic Dental uses state-of-the-art technology to help ease the process of receiving dental implants. In the past, preparing the mouth for dental implant surgery could involve the lengthy, and in some circumstances, painful, process of bone grafting. Now, Dr. Obradovic can treat patients with LANAP to naturally regenerate bone in the jaw. In studies, LANAP has been proven to increase bone density.
Dr. Obradovic is one of very few dentists in the country that offer this ground-breaking procedure to patients. LANAP is also an effective method for treating periodontal disease and improving gum health. The laser can selectively remove diseased gum tissue while allowing healthy tissue to remain intact. Because it's non-invasive, healing time is faster than with surgical methods of the past. In many cases, patients who receive San Diego gum treatment can resume their daily activities almost immediately.
Before dental implants can be placed, gum disease treatment is required. There are several different dental implant options, depending on a patient's circumstance, including implants to replace a full set of teeth, multiple teeth in a row, or one single tooth. Implants will blend in with and function like the rest of a patient's natural teeth, offering a permanent solution for missing teeth. Dr. Obradovic's San Diego dental patients can now treat their gum disease and insufficient bone density in a minimally invasive way, resulting in less sensitivity, more successful dental implants, and easier-to-predict, long-term results.
About the Doctor
Adriatic Dental is a general dental practice offering personalized dental care to San Diego and San Marcos, CA. Dr. Valentina Obradovic graduated from the University of Belgrade, one of the best dental schools in the country. With over 20 years of experience in dentistry, she is part of one percent of dental professionals providing the most recent FDA cleared laser procedure for gum disease treatment, and she pioneered laser dentistry in San Diego, CA. To learn more about Adriatic Dental and their dental services, visit their website at http://www.valentinadds.com and call (760) 621-3435 to schedule an appointment at a location near you.